Tips for glowing skin this summer!
Did you know that our skin is our largest and fastest-growing organ? When it's healthy, the various layers of skin work as a barrier, protecting us from toxic substances and germs. If we also consider all that it does with regulating heat and guarding our organs, skin is our ultimate multi-tasker. This is why we like to stress the importance of giving it as much TLC. With summer kicking off tomorrow, June 21st, we have some tips to share with you to ensure that you keep your skin protected, healthy and most of all GLOWING!
HYDRATE – Let's start off with the most important and underrated habit. Drinking water and avoiding sugary drinks will both aid in digestion and enhance your overall complexion. Remember your skin is made up of cells, and those cells need water to survive and function properly. We encourage you to keep a reusable water nearby at all times and drink as much water a possible!
SPF – Protecting your skin from the sun, wearing a hat, and applying SPF 30 or higher should be a non-negotiable. While you may be under the impression that our skin can withstand it all, it's extremely sensitive and needs to be protected from UV rays that can cause discoloration, dark spots and sun damage.
EXFOLIATE – We shed roughly 30,000 dead skin cells a minute, so it's important to exfoliate properly to remove them and allow new ones to regenerate. Keep in mind that dehydrated skin, which become flaky, can produce a top layer of dead skin cells which need to be removed. By doing so, you allow your skin to properly absorb the nutrients in your moisturizing products.
VISIT A PROFESSIONAL – Scheduling appointments with skin professionals can help you better asses your skin type. Qualified Estheticians can recommend services and products specific to your needs. Remember, our skin evolves during each season as it adapts to different temperatures and will need a new skin care regime. By visiting a skin care specialist, you can be sure to receive the best treatments to enhance that beautiful skin of yours all year round!
Bellus Academy is proud to be the first U.S. School to offer a CIDESCO USA Skin Care and Body Therapy Certificate Curriculum. Our students receive advanced training in various skin care techniques and conditions, such as facials, chemical exfoliation, hair removal, microdermabrasion and more!
To view a complete list of our spa offerings, click here!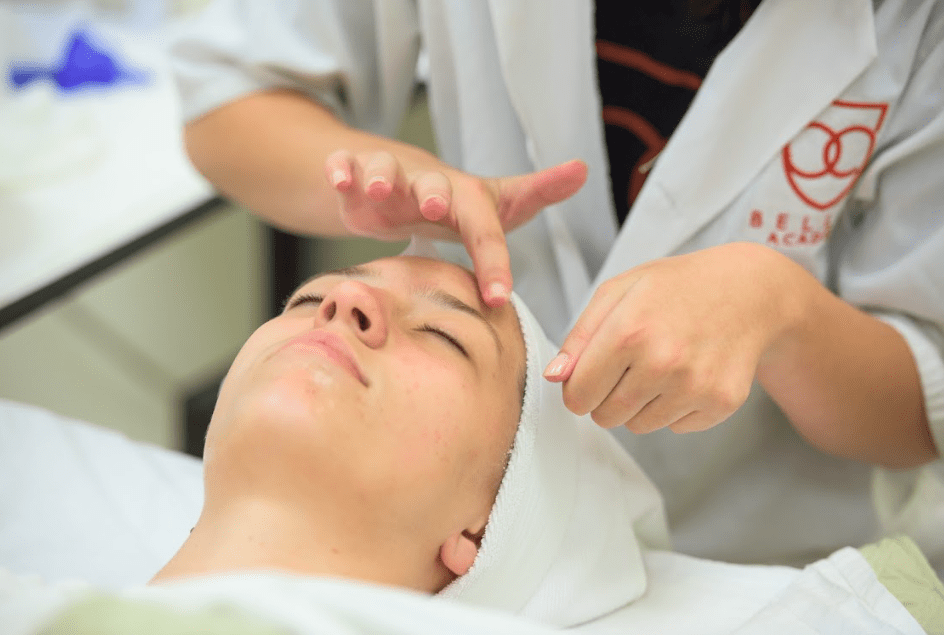 To learn more about our programs, view them here:
Esthetics –
Poway, CA Esthetics
El Cajon, CA Esthetics –
Manhattan, KS