Cosmetology License in California: What You Need To Know
At Bellus Academy we are prepared to help you get a start as a licensed cosmetologist in California. We want you to be as successful as possible in your future endeavors, including after you've graduated and begun your lifelong career in the cosmetology industry. If you've ever had questions about the California State License Board, we've got the answers here!
Getting Your First License
Hopefully, if you're looking to get your cosmetology license with the state of California, you've either already begun your cosmetology program, or are close to completing your required 1600 hours. Here's what you need to do in order to launch your new career!
Create a BreEZe Account
Click on "new users, BreEZe registration". Then you'll need to fill out the form. Ensure that you are using up-to-date information and an email that you regularly check.
Fill Out a Cosmetology License Application
You'll find this under "Applicant Activities". Then select "Cosmetologist Exam Application". Follow the instructions and then register to take the exam. Choose a day and don't forget to put it on your calendar so you don't miss this important date!
Study up!
If you are currently in cosmetology school, your teachers will be preparing you to take this exam. Pay attention and look for any opportunities to practice.
Add Your License to Your Account
Once you've passed your exam (congratulations!), it's time to add that license you received in the mail to your online account. Either scan it in or take a picture, but once it's up there you are good to go.
Apply for Jobs!
Now it's time to start looking for your new salon. Make sure you apply for multiple salons to increase your options, as well as salons that fit your needs and personal happiness. Now you are now a licensed cosmetologist in California, and you are ready to begin changing lives!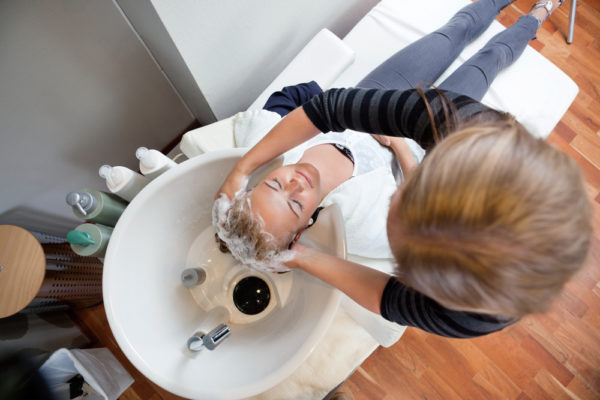 Renewing Your License
If you've been in the cosmetology industry for a while, it might be time for you to begin the renewal process for your license. To help ease that process, here's a quick how-to!
Log in to your BreEZe account.
If your license is associated with your BreEZe account, then your account will notify you 60 days in advance that your license needs to be renewed.
Click on this notification and follow the instructions which includes the state fee.
Once that is completed, your licensed will be renewed and you're done!
Make sure you renew your license as soon as it is required. That's why it's so important to check your BreEZe account fairly regularly. If you didn't get your license renewed before it expired, please notify your employer and get it done as soon as possible. Your employer will be able to determine what steps you will need to take.
Out of State License
Here are some frequently asked questions about people concerning coming into California with an existing cosmetology license, and people hoping to get one in California with completed hours.
Q. I have an out of state license, is it valid within the state of California?
A. You are able to receive your license in the state of California without taking the exam again as long as the requirements as outlined by the California Board of Barbering and Cosmetology are met.
Q. I am licensed in California and plan to apply to another state for licensure. How do I get a certificate of licensure and a copy of my school transcripts sent to that state?
This can also be done through the BreEZe portal, but can also be done through mail. Give yourself time for the request to be processed. BreEZe recommends two to four weeks for online requests and four to six weeks for requests submitted through the mail. There is a $10 fee for each request. Click here to learn exactly what The Board will send and what information will be included.
Q. How do I apply for licensure in California if I received my training in another state?
A. If you're training was completed in a different state and you have not received your license, the California Board will determine your eligibility.
For further questions about licensure from or to out-of-state, please visit http://www.barbercosmo.ca.gov.
If you are interested in beginning your journey in cosmetology, we are happy to help you! At Bellus Academy we offer excellent classes in hair design, esthetics, barbering, and more. Contact us here for more information!