Creating a Curriculum With Lefties in Mind
There are many inconveniences that can come from being left-handed. Writing can be more difficult, right-handed desks are impossible to use, and scissors can be a complete nightmare. Lefties can experience unique challenges when learning haircutting techniques in their barbering and cosmetology programs, so Bellus is stepping in to help!
Meet Manny San Martin
Manny San Martin, the creative director at Bellus Academy, is a left-handed barber and cosmetologist with many years of experience as a beauty school educator. Manny is keenly aware of the challenges that come with being left-handed because he's a leftie himself! When Bellus had the opportunity to develop a proprietary collection and cutting system for our students, Manny and the Bellus team felt that including resources for left-handed people would be important!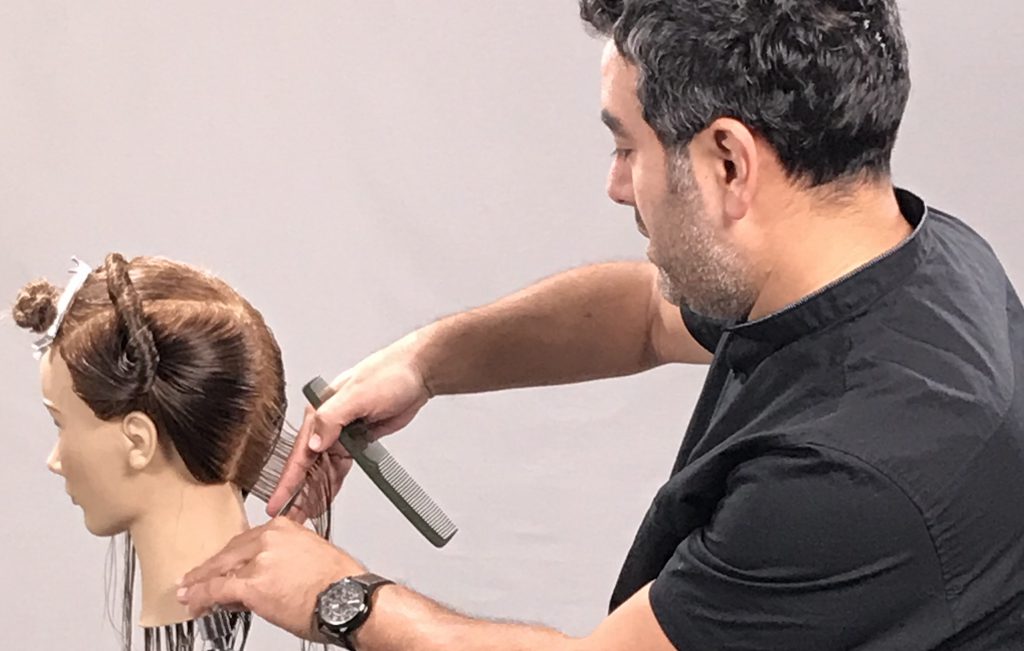 Challenges of Left-Handed Learning
Traditional cosmetology and barbering materials focus on how to do things as a right-hand dominant stylist, which works for the large majority of people in beauty school. Beauty school programs are usually centered around hands-on learning, so for left-handed people it can be confusing to learn and watch people who are performing services in the opposite way they would. Many lefties have experienced challenges like this before but have learned to live with it. At Bellus Academy, we want our lefties and righties to both have a quality education, so we started creating resources to make learning for left-handed people much easier!
Left-Handed Resources
The main challenge for left-handed learners has been figuring out hand positions for different services. For example, the palm to palm cutting technique is commonly used by stylists and barbers, and is performed by drawing the palms closer to one another while cutting hair held between the fingers. The technique requires a lot of coordination, which is why video and image demonstrations are helpful during the learning process. Left-handed learners would normally have to figure out how to mirror what they're seeing to make it work for themselves. With left-handed images and videos for students to use, they can view the technique how they would perform it left-handed.
These resources are part of the Bellus cosmetology and barbering education that is available to all students. We're constantly looking for additional ways that we can add to the curriculum and make learning easier for our students, so more resources may come in the future as well!
Left-Handed From Start to Finish
Left-handedness is something that Bellus keeps in mind from the beginning of a program all the way to the end. Each cosmetology and barbering student receives a kit full of the supplies that they will need during their program. One of the most expensive and valuable items in the kit is the scissors. It can be difficult to find and afford a left-handed pair of scissors in this level of quality, so we give all of our new students the option of receiving a kit tailored to their preference. Combine that with the new resources we are offering to students to help them learn along the way, and Bellus has an education that is designed to help lefties excel!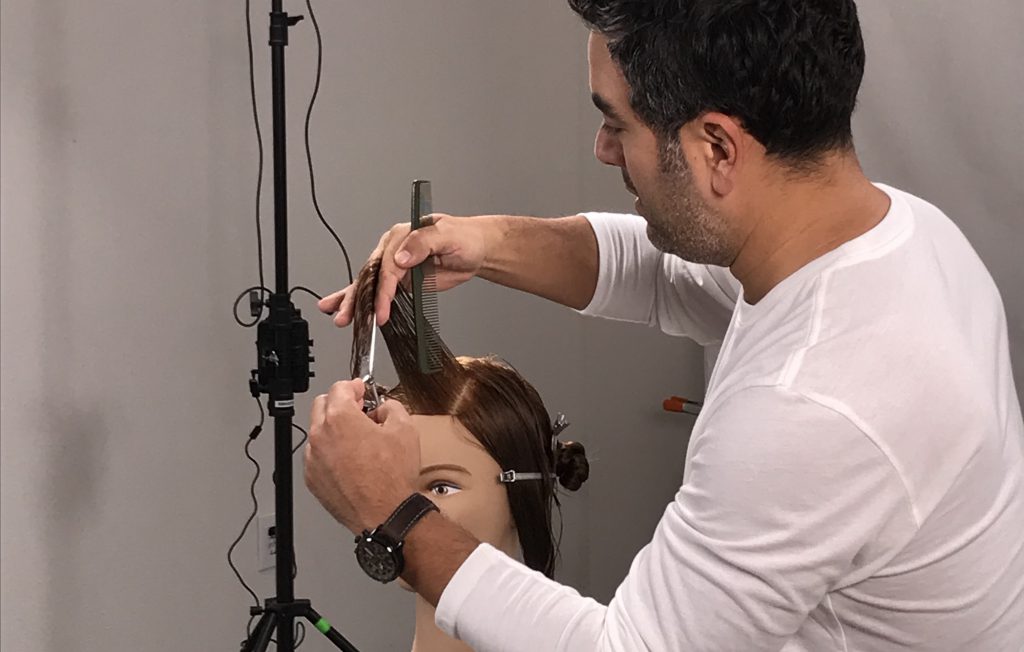 Learn With Bellus
Assisting with left-handed learning is just one way that Bellus goes above and beyond to create an exemplary learning experience for students. If you have a passion for cosmetology, barbering, esthetics, or another beauty school program, you can call Bellus home! Contact us to learn more about our programs and how they can change your life.