Finding a Recession-Proof Career: More Important Than Ever
When the coronavirus pandemic is all said and done, our economy will have taken a huge hit. A record-breaking 26 million Americans have applied for unemployment as a result of the COVID-19 crisis. We've never seen anything like this in our history – this many non-essential businesses being forced to shut down.
But as the curve flattens, quarantines come to an end and companies start opening their doors again, things will seemingly go back to normal – for those businesses that were able to survive.
This is where "recession-proof" industries become gold. Meaning, if a recession hits our country, who will survive and still have jobs? The best way to evaluate this is to look at our most recent economic downturn—the Great Recession of 2007.
While thousands of companies folded and millions were out of work between 2007 and 2009, CNN reported the number of hair salons across the nation jumped by 14 percent and barbershops increased by 19 percent during that time.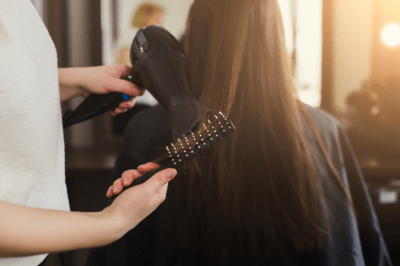 What makes the beauty and wellness industry recession-proof?
The Lipstick Effect. In times of economic downturn consumers will continue to spend money on luxury items to feel better (splurging on items like an expensive lipstick). Customers want to forget their problems with "treat myself" days.
The frequency. If clients get cuts and root touch-ups every 6-8 weeks, imagine how full salons will be the moment they re-open? From nails to hair removal – beauty services will be in high-demand the second it's safe to come out of quarantine.
The demand is there. The average U.S. job growth rate for most occupations is 7 percent. For cosmetologists, barbers and nail technicians, it's 10 percent; for estheticians, it's 14 percent; and for massage therapists, it's 22 percent.
It can't be automated. After businesses take a financial hit, they see what can be outsourced, cut, or automated. If you're a beauty professional, your job can't be outsourced overseas, a machine won't replace you, and you can't add a haircut to your Amazon cart and have it delivered. This is an industry that requires human contact.
You can tailor your pricing. While many businesses and retailers rely on making enough money to cover the cost of the goods they're selling, they don't exactly have a lot of wiggle room with pricing. A lot of beauty professionals can tailor their pricing to ensure their clientele stays full. Instead of getting a full highlight, the client may just opt for a haircut to get them through tough times. That's still income in your pocket!
While you're at home weighing the options for your future, consider recession-proof careers like the ones in the beauty industry. We're offering FREE virtual admissions calls at Bellus right now! Ask your questions about our programs, tuition, financial aid, and find out the next steps to enrollment.
Please call 888-990-7094 to set up a virtual appointment and speak to our team.
You can also text 858-375-6247.
Click here to find out more about our locations and programs!