At Bellus Academy, we offer combination Barber/Cosmetology programs at our Chula Vista, Poway and El Cajon, California campuses. For students who enroll at Bellus Academy, earning a position in this lucrative field can become a reality in just a few short months.
Our Barber/Cosmetology program is the convenient combination of our Cosmetology and Barbering standalone programs. Its curriculum covers a long list of salon services to prepare students to earn their licenses. To provide students with the theoretical knowledge and technical experience they need to be competitive, this program covers the following topics with verbal, written, visual, and hands-on instruction.
Programs Available
Barbering Cosmetology - California
1800 Hours | 13 Months
Our Barber/Cosmetology program leads to dual licensure for students and is designed to give our graduates a competitive edge, as we teach the business-side of the industry including retailing, sales techniques and budgeting.
Available at the following location(s)
Chula Vista, CA
Poway, CA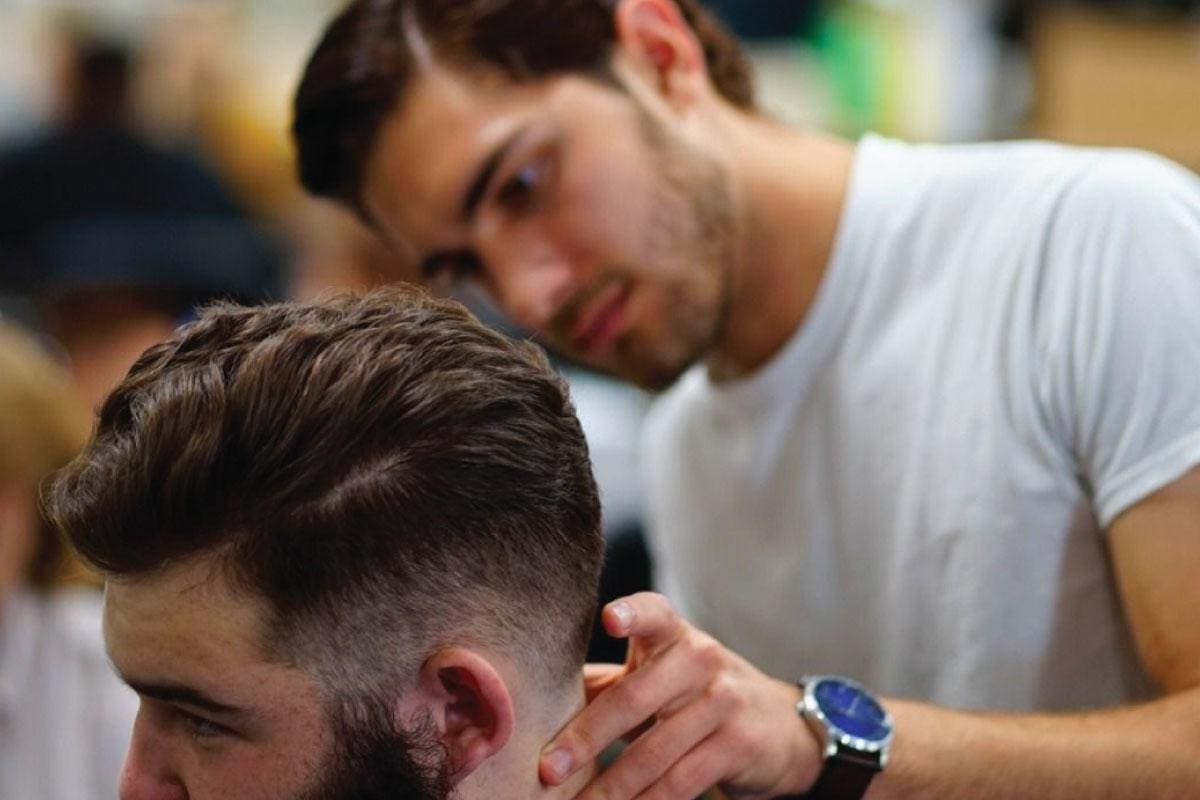 Personal and Professional Development
Develop your technical skills through hands-on training! As future entrepreneurs, our students need business training and technical experience. To this end, our curriculum covers topics like brand development, retailing, online marketing, and financial management. These teachings will help sustain students far beyond their time at Bellus Academy. Further, our curriculum operates largely in conjunction with iPads, providing a unique, social-learning experience that will prepare them for the online components of running a business.
While enrolled at Bellus Academy, students will also have opportunities to compete in national competitions, participate in externships, and develop their portfolios and resumes. In some cases, these can lead to job opportunities at top salons and resorts.
Your Future Awaits
The barbering and cosmetology industries offer promising prospects for aspiring artists like you. At Bellus Academy, we believe that all who seek positions in these fields should have access to an education that prepares them. To make our offerings easily accessible, we outline our tuition and pricing information in our program catalogs and offer helpful disclosures and consumer information. This way, students can be fully informed in their decisions to enroll.
When you enroll in the Barber/Cosmetology program at Bellus Academy, you will become a part of a supportive, creative community of students who will help you grow as an artist.