Bellus Academy offers Make-Up Artistry programs at our Manhattan, Kansas campus, making it easy for aspiring students to take the first step towards an exciting and rewarding vocation in make-up artistry.
Bellus Academy's Make-Up Artistry program begins with the basics and transitions into teaching more advanced techniques.
To provide our students with the industry exposure that can enhance their future careers, Bellus Academy proudly partners with the elite, trend-setting brand Make-Up Designory (M.U.D.). As a result of this partnership, our students uniquely gain experience with critically acclaimed equipment and even receive their very own comprehensive kit of M.U.D. supplies.
Programs Available
Make-up Artistry
300 Hours | 8 months
Our partnership with internationally acclaimed brand Make-up Designory (MUD) equips you with high quality tools and advanced technical training to excel in various industries such as Bridal, Fashion, TV, Film and Commercial.
Available at the following location(s)
Manhattan, KS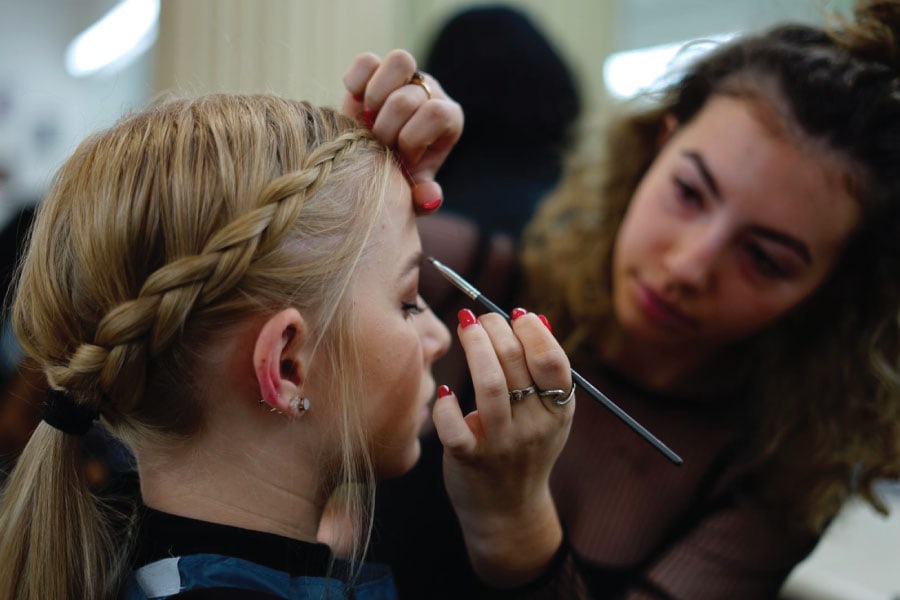 Personal and Professional Education
Aside from mastering a range of application techniques and compiling a professional portfolio of countless looks, our Make-Up Artistry program also provides students with both personal and business skills training.
During their personal training courses, students will learn how to market themselves as future make-up artists, stay current in an ever-evolving field, and much more. To strengthen their entrepreneurial skills, students will take courses on networking, compensation, and more.
Your Future Awaits
By enrolling in the Make-Up Artistry program at Bellus Academy, you will become immersed in a supportive community of fellow artists who will encourage your creative development.