5 Possibilities a Cosmetology License Opens Up
Travel, educate, compete, create, inspire and mentor . . . . Bellus Academy educator, Dorothy Wrightsman has held many different roles since entering the professional beauty business eight years ago. But her cosmetology license has been the central thread running through all of these opportunities.
Below, Dorothy chats about some of the doors her cosmetology license has opened.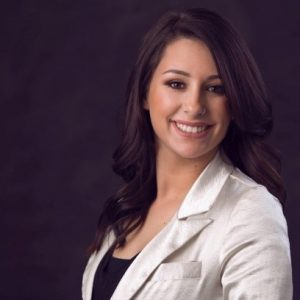 How has your career evolved?
I started out working behind the chair. Then I found that I enjoyed teaching, so I became an educator at Bellus Academy. Today, I mostly teach, but still enjoy spending time behind the chair. One of the great things about this career is all of the different possibilities that are open to licensed professionals. For example, you can be a brand representative, classroom educator, work behind the chair, work as a platform artist or do editorial/video styling. The possibilities are truly limitless; and so is the income opportunity. Your success is only limited by how much time and energy you want to put into building your career.
Can you share some of your milestone moments?
The last two years I've been honored to compete in the finals of the Wella Trendvision competition. I was also a finalist in the Sebastian "What's Next?" Competition. Being up on stage with so many other great artists is an amazing experience. Another big milestone was achieving the Wella color master expert certification – an in depth 3+ month  training program on the science and chemistry of hair color, ingredients, technologies etc.
What is surprising to your students when they start beauty school?
The number one misconception about our industry is it's "just hair." But it's important to know so much beyond technique. For example, students learn the chemistry of color and various processes, why angles and architecture are important and the technical part of hair design. It's not all art and creativity all the time. You can bend the rules only when you understand how to "fix" things!
What is a myth about working in the beauty industry?

 A big myth is that the money isn't there. A person can easily make a six-figure income in this business. It all comes down to how much you want to work.
Who makes a good mentor?
It's important to have a mentor you can relate to inside and outside the industry. Mentors can make a career and keep a young stylist engaged and inspired by new possibilities.
How do you keep your students inspired as you mentor?
I try to help students understand the "why" behind the "how." Once you understand why you're doing something, it can make a world of difference. I don't ask any student to do something I wouldn't do myself. And that includes learning. I work and learn 13 hours a day because I'm curious and love to stay inspired. As a mentor it's important to me that I always walk the talk.
How do you stay fresh in this career?
I am constantly taking classes and learning how to bring emerging trends into my work as a hairstylist and educator. For example, for several years I taught extensions at hair shows and represented a product company. I like to learn about specialty areas. The more you learn, the more tools you have available to take your career to a new level and advance your income.
What advice do you have for someone who wants to break into this industry but lacks support?
Do what your heart tells you. Your success is limited only by your determination and how much you want success. But from a practical perspective, develop communication skills. People will come back to you based not only on how you make them look, but how you make them feel.
If you're interested in pursuing a career in Beauty and Wellness, and would love to learn more about our programs, tuition and pricing, submit a request today!
[gravityform id="5″ title="false" description="true"]