Build a Community for your Business – 3 Easy Tips for Instagram Growth
One of the most difficult things for a beauty professional to do in social media marketing is to grow followership on Instagram. Sometimes, content is the problem, but most often it's related to not understanding how Instagram shares posts.
I'm talking about the dreaded algorithm. You know, the math running in the background that seems determined on stopping your posts from being seen. The truth is, Instagram wants to share your posts. In fact, they need your content to stay in business. The hard part is knowing what to do to have Instagram take notice of you and share your posts.
This might sound like you need a bunch of marketing know-how to work the Instagram algorithm, but there are three simple things stylists, barbers, or estheticians can do to help grow their audience.
TIP #1 – Post regularly
This is one of those tips that you hear all the time, but it's the one thing that even high-end salons don't do.
Instagram's algorithm rewards content creators who post on a regular basis. This means that if you post at least two to three times per week, Instagram will notice your posts and start sharing them with more people outside of your followership.
Now, posting regularly doesn't mean posting twice a day for two weeks and then posting every Wednesday and Saturday for another week. Posting regularly means committing to how many times you will add content each week. It doesn't matter if you can only post twice a week or post every day, the key is to keep up with your schedule. If not, Instagram will take note and focus on other creator accounts that share more consistently.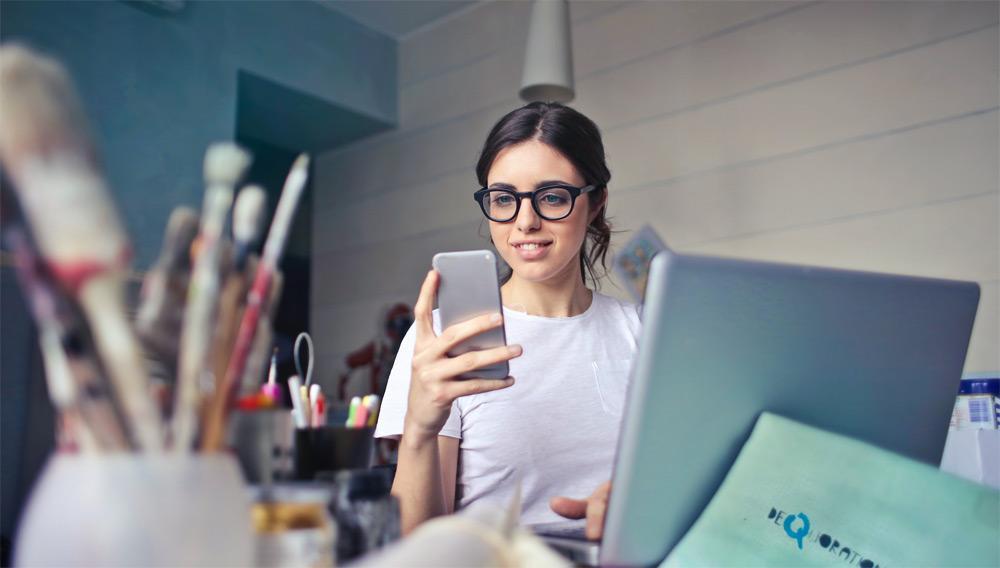 TIP #2 – Use relevant hashtags
As you might already know, Instagram uses hashtags to filter and categorize content. But did you know that Instagram is so good at filtering and categorizing that the algorithm can detect when hashtags are being used as spamming tools?
Yup! Instagram will know when you use a popular hashtag just to get more views. So, before you use #nailart make sure that your post is actually showcasing your stunning manicure work. Try not to make the mistake of posting a photo of the most amazing haircut or make-up you've ever done and using #skincare when your post. Make sure your hashtags are relevant to your content so the community searching for your type of work can connect with you!
TIP #3 – It's ALL about the Reels
According to an article by Search Engine Journal, Instagram is looking to focus beyond photo sharing, and part of that initiative is to "lean into videos more." For Instagram users, that means that they will see more Reels popping up on their feed. For you, this means that you should start thinking of ways to make short videos that will help promote you as a beauty professional.
The great thing about Reels is that they are easy to make, you have lots of room for creativity, and you can caption them just like a regular Instagram post. Another benefit of Reels is that they live in their own space, so when users click to view a Reel from their feed, they will be shown more Reels. In other words, your content will have a greater chance of being seeing by people who don't know you but are interested in the type of content that you post.
So, there you have it, three easy tips to help you grow your followers on Instagram. Just one more note before you go. Remember to be yourself. Keep it professional, but let your personality come through. Social media is about making genuine connections, nobody wants to be friends with insincere people. Show the world how amazing you are, use these tips, and watch your followership grow!