The Benefit of Bellus Academy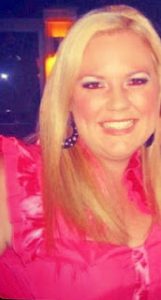 Are you planning to attend Bellus Academy?
Do you want to know what sets Bellus apart from the rest?
Admission Director Sarah Holmes talks about the benefits of going to Bellus Academy. Take a look at this list of just a few of the reasons why Bellus is the way to go.
Bellus Academy students are active:
Sarah points out how the students and educators at Bellus Academy are constantly in competitions throughout the nation. They have an amazing community outreach department and always work to give back to the community. From Fashion Week San Diego to military appreciation events to charity work, Bellus is very involved in the greater community.
Career Placement:
Bellus has an amazing career placement department. The reputation is so high and so well established that high-end salons are seeking out Bellus students. Sarah talks about the Bellus Professional programs which help graduates stay connected with opportunities for advanced education and alumni networking. Bellus also offers Bloom.com to students and educators to showcase professional skills with photos for an online portfolio.
Advanced Training:
Bellus Academy offers advanced training and multiple licenses to allow students to be more than ready for the working world. Many classes offer externships for wonderful exposure and experience. Bellus works with ITEC which has centers registered in 38 countries.
Holistic Education:
Sarah talks about the business courses included in all of the programs tailored to this industry. Bellus Academy students are not only prepared artistically, but also come away from their education with business savvy and a higher capability for client retention.
Awards and Accolades:
Something that elevates Bellus Academy students and sets them apart from the rest is the high level of education. Modern Salon has named Bellus the Best School in the Nation two years in a row. Sarah says the school is always working to stay current with trends in industry.
Commitment to Excellence:
Bellus has been named the "Harvard of Beauty Schools" by San Diego Magazine. The mission of Bellus includes producing top industry professionals and promoting continued educational growth of the faculty and alumni to make graduates become the best professionals. They work tirelessly to prepare students to pass the boards and establish successful graduate placement services. Sarah discussed the educators as amazing because they simply love what they do and they love helping students and watching them grow.