Make-up Designory & Bellus
At Bellus Academy, we know that makeup application isn't just a skill, it's an absolute art. There's a reason that they are called makeup artists. We like to offer our students the tools and instruction that can allow them to take their educations (and careers) to the next level. To do this, we work with Make-up Designory AKA M.U.D.
M.U.D Makeup Kits
Our Make-up Artistry course is offered at all four of our locations. All of our courses utilize the M.U.D kit. This kit can help our students learn makeup application for opportunities like:
Fashion Shoots
Runway
T.V.
Movies
And Much More!
The kit includes:
Brush Set
Airbrush Tools
Foundations
Lipsticks
Palettes
And More!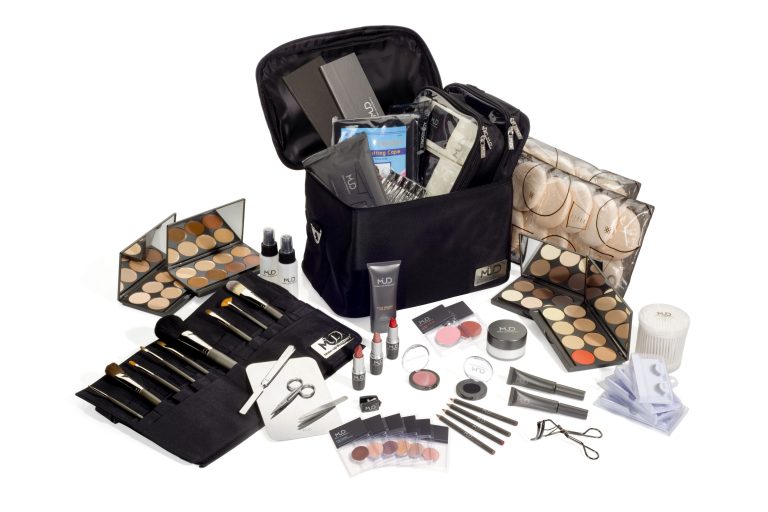 What Can I Learn With the M.U.D Kit?
Our course focuses on creating several types of makeup looks including but not limited to:
Natural
Avant-Garde
Body Art
Photography
Airbrush
Glamour
Bridal
Runway
Why Bellus Loves M.U.D
Makeup has become a booming sector of the beauty industry recently. Working with professional products in school can allow students to pursue jobs that work with those products after graduation. We think seeing "Make-up Designory kit" on a resume is pretty awesome!
In addition, the kit that is included in our course covers many types of makeup application. Whether the student loves bridal or runway makeup, they can use this kit, and of course, our students take their kits with them after graduation. They can use the tools and high-quality products that they've been working with for months.
How Do I Get Started?
Do you want to learn how to work with the internationally acclaimed Make-up Designory? Check out our programs! We offer a Master Make-up Artistry program in Poway and Chula Vista, in addition to the stand-alone course. You can also add a make-up course onto your cosmetology or esthetics course if you wish! Contact us to get more info. Become an artist at Bellus Academy!