Pulp Riot and Bellus: A Partnership for the Modern Stylist
The beauty industry is constantly changing. At Bellus Academy, we want to expand right along with it. One of the ways we're growing is in our brand partnerships. Working with creative beauty brands is a great way to give our students exposure to professional, innovative products. That's why we're proud to be partners with Pulp Riot, a modern hair color brand created for hairdressers by hairdressers.
About Pulp Riot
Pulp Riot was started in 2016 by LA-based stylists/salon owners David and Alexis Thurston. These creative, business-minded professionals wanted to develop an innovative line of color that stylists could easily work with. Pulp Riot has also mastered using social media to educate and inspire stylists around the world. "A group of hairdressers created a multi-million dollar empire using social media," says Diego Raviglione, Artistic Director of Bellus Professional. "They're the poster child for what is possible when you have vision. Social media is a powerful tool and they are a great example of that."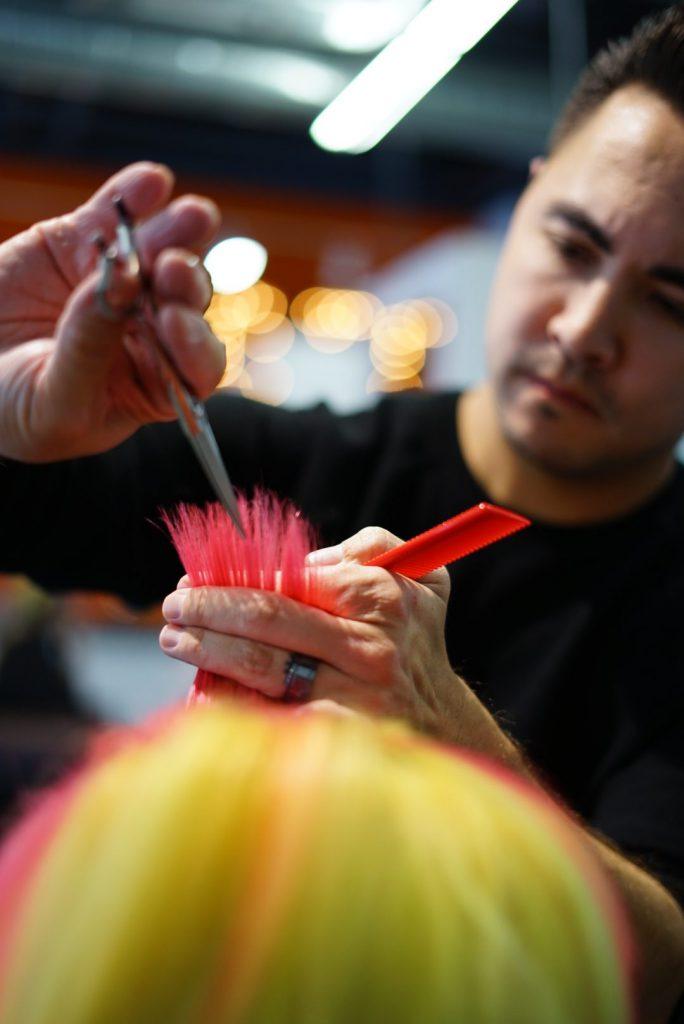 The Bellus Partnership
In early 2019, Pulp Riot partnered with Bellus Academy for its first ever school partnership. When it came to pursuing partnerships, Pulp Riot was an obvious choice, as we share a passion for the art of hairstyling. "The brand speaks directly to the age group who attends our school," says Emanuel (Manny) San Martin, Creative Director of Bellus Academy. "They're attracted to this brand. It's bright and colorful [and] it's disrupted the traditional way of doing things. This caters to students entering the workforce."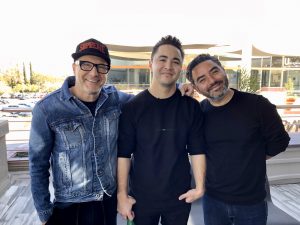 We want to prepare the next generation of stylists for success in the beauty industry through mentorship and continuous education. Not only does Pulp Riot provide a huge library of digital classes, but they also offer live classes in salons, schools, and venues across the country. Online classes, events, and private in-salon lessons are taught by seasoned Pulp Riot artists. These classes cover everything from the basics of color theory and haircuts, to feathering and rainbow hair techniques. "[The Pulp Riot partnership] can really prepare students at a different level for the professional world," Diego says. "While they're in school Bellus wants to expose them to how incredible the industry is. We want to encourage our students and alumni to see how much can be done."
For a stylist to be in control of their craft, they need to be willing to take chances. Pulp Riot's creators were already successful stylists and business owners when they decide to start a line of hair color. Their entrepreneurial spirit and dedication created a global brand that empowers stylists to think outside the box and try new things.
Moving Forward
As Bellus evolves, we want to grow in our partnerships, culture, and dedication to lifelong learning. Working with Pulp Riot is a huge first step in working toward that bigger goal. "This partnership is the first of its kind because we are a beauty and wellness school," Manny says. "[We love] that it's created by hairdressers, not a corporate office." We hope that this unprecedented partnership teaches our students to think for themselves and experiment with new products and techniques.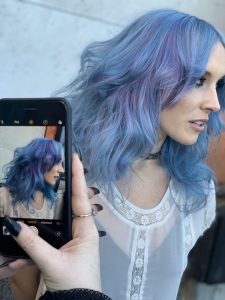 Want to flex your creative muscles and work with cool brands like Pulp Riot? Apply to our cosmetology program at Bellus Academy! Our curriculum covers the basics of hair cutting, coloring, and styling, as well as in-demand skills like makeup artistry, hair extensions, and eyelash extensions. Contact us now for more information!