What To Expect During The Admission Process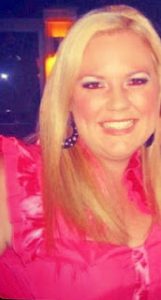 Guest Blogger Sarah Holmes, Director of Admissions
So you've decided to take the first step toward an exciting career in an in-demand field with ample opportunity. Whether you're looking to work as a makeup artist, cosmetologist, esthetician, massage therapist, or nail technician, Bellus Academy has a program tailored to help you develop all the skills you'll need. But before you walk into class for the first time, you'll need to enroll. So what exactly does the beauty school admission process entail?
Set Up an Appointment
The road to your thriving career starts with a simple meeting. You'll need to set up an admissions appointment and head to the campus where you wish to enroll – Poway, El Cajon, or Chula Vista in California or Manhattan in Kansas. At this meeting, you'll have a lot to discuss, but don't be nervous. This is a chance for us to get to know you, your style, and your goals.
Before arriving, you'll have to decide which of our programs you're interested in. Each provides hands-on experience and practical training to prepare you for real-world challenges. To make the most of this appointment, spend some time thinking about your future ahead of time. This includes the type of work you see yourself doing, as well as where you envision working. At your meeting, an admissions representative will explore your aspirations, helping you map out a plan for your courses and your career.
You'll be able to ask any questions you have during the appointment, so it's a smart idea to write some down. Our admissions counselors are happy to answer all of them and want you to come away feeling confident in your decision. And if you'd feel more comfortable with a parent by your side, feel free to bring someone along to ask questions you may not think of.
Meet With Financial Aid
After you've discussed your dreams and outlined a plan for success with the admissions department, you'll be escorted to the financial aid department. Here, our team will ask a few questions to determine if you qualify for financial assistance. You may receive aid from FAFSA, Federal Pell Grants, and other organizations, and Bellus Academy also offers several scholarships. We even provide special financial benefits for members of the military and their spouses.
Completing Paperwork
As with any important step in life, you'll need to fill out some documents. Once you have completed your enrollment agreement and paid your registration fee, you're officially a member of the Bellus Academy community.
During your visit, you'll be able to take a tour of the campus, learning where important departments and offices are located. You'll also likely meet some of our current students and staff. They can offer insights, experiences, and tips that go above and beyond a brochure, so feel free to say hello, ask questions, and start making connections!
Prepare For Your First Day
After you leave campus, you'll be able to smile, knowing you've made a strong choice for a successful future. With dedicated instructors, high-tech tools, and a well-crafted curriculum at your disposal, you'll feel confident entering your program of study. Our staff will challenge you each day, helping you master the skills of your chosen profession, and our financial aid will be ready to help you find a position once you graduate.
Why wait any longer? Contact Bellus Academy online to set up your admissions appointment and learn everything you'll need to know about our programs, campus communities, and more.