You Could Win Your Cosmetology Kit From Bellus Academy!
New Scholarship!
Bellus Academy wants to know why you've chosen to pursue a career in beauty. Enter to win a scholarship with the value of a cosmetology kit! Contact us now for more information!
What Do You Get?
There will be one grand prize winner at each campus location. The grand prize is a scholarship totaling in the amount of a Cosmetology Student Kit at $2,200 during the month of August. All entrants will receive a $500 scholarship toward tuition.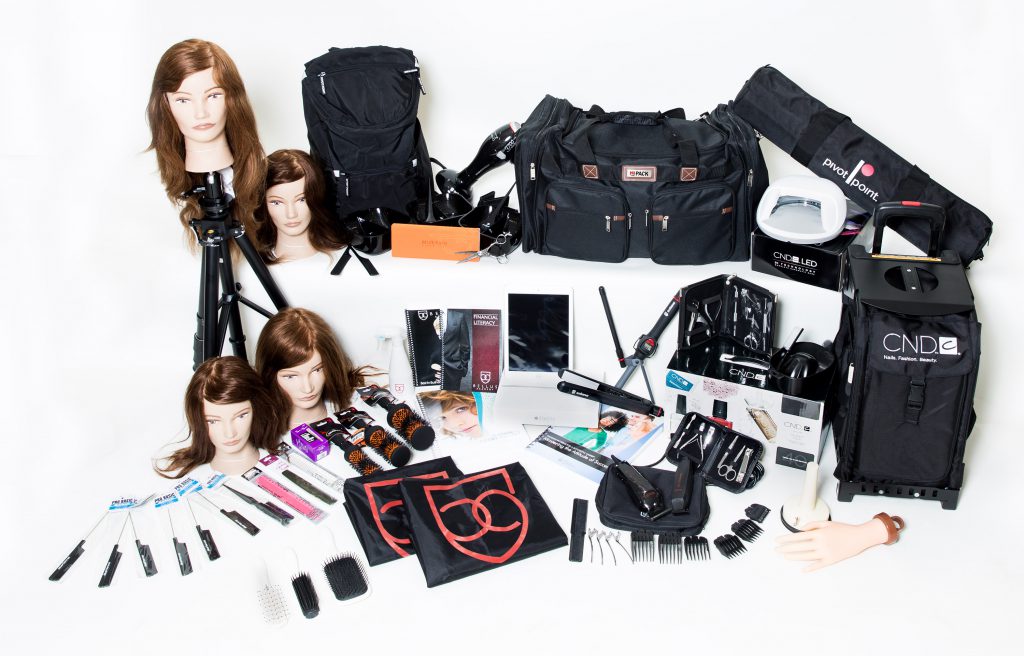 Who Can Enter?
Students who wish to enter for the scholarship must:
Have a high school diploma and meet all other admissions requirements.
Enroll in a Cosmetology program: Cosmetology, Cosmetology 102, Cosmetology 103, or Cosmetology 104.
Enroll for the August 1, 2017 or August 29, 2017 start date.
How to Enter
Entrants must post a photo and a caption on Instagram about "who or what inspired you to choose this career". The post must include the hashtags: #ichosebellus and #winmycosmokit. You must tag @bellusacademy in the photo.
Conditions
Only one scholarship is awarded per student per enrollment. This cannot be redeemed for cash or combined with other institutional scholarships, transfer hours or discounts from Bellus Academy. The scholarship recipient's post may be used in marketing and promotional pieces and web advertising. The scholarship will be applied towards tuition and education expenses
owed to the school and will be applied to the student's ledger in the last evaluation/pay period. The scholarship is revoked and reversed from student ledger if the student withdraws from the program at any time.
When Can I Enter?
The scholarship is effective June 30, 2017 and closes August 24, 2017. For more questioning regarding how and when to enter, please contact us!
I Want to Enter!
If you want a chance to win your cosmo kit at Bellus Academy, contact us to get started on enrollment for our August 1 or August 29, 2017 start dates! We can't wait to see you in one of our cosmetology classes!