Explore Our Programs
LAND your Dream Career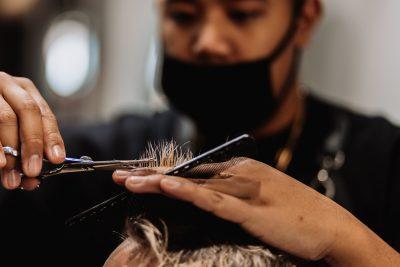 Barbering
Our highly curated barbering program inspires and empowers future professionals to develop their technical and entrepreneurial skills.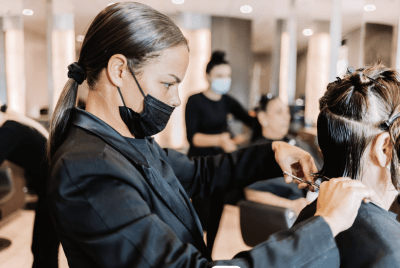 Barbering Cosmetology
The Barbering Cosmetology program prepares students to take both the Barbering and Cosmetology state license exams and is designed to give our graduates a competitive edge.

Cosmetology
Our award-winning curriculum is one of the few to combine foundational knowledge with advanced technical training in cut, color, and extensions.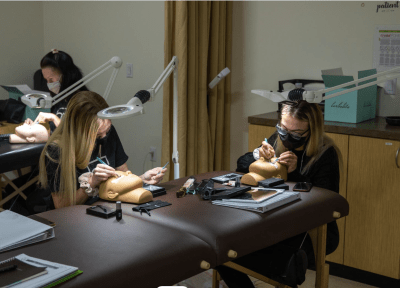 Esthetics
The Esthetics curriculum provides training to become a highly desirable skincare specialist.
Nail Technology
The Nail Technology program offers in-depth and hands-on technical training beyond the basics of manicuring.

Spa Nails
Our Spa Nail program is the first in the nation to go beyond the basics of manicuring, adding the spa treatment training demanded by luxury salons and spas.
The Bellus Advantage
Learn what makes us #1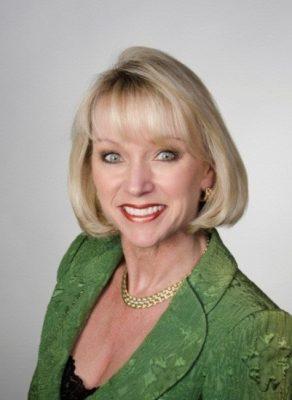 OUR REPUTATION
Bellus Academy is a leading beauty and wellness institution that inspires students to greatness. With strong industry connections, graduates are empowered to pursue their passions and succeed. Lynelle Lynch, the owner and CEO of the academy, is also the visionary behind the Beauty Changes Lives Foundation. Her efforts have earned Bellus Academy the prestigious "Gold" Award for Excellence in Community Service in 2017 and 2018.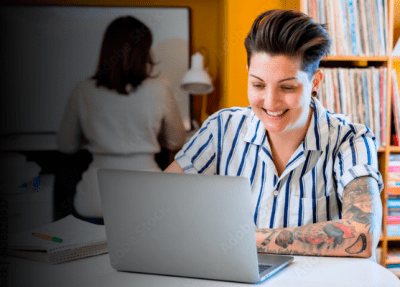 BUSINESS & MARKETING CLASSES
As part of our curriculum, we offer courses in Best in Business, Financial Literacy, and Strategies for Success, equipping you with the necessary skills to succeed in the entrepreneurial world of business after graduation. Our students receive training beyond technical skills, including budgeting and marketing, providing a well-rounded education. This will not only enhance your resume but also prepare you to excel in your career.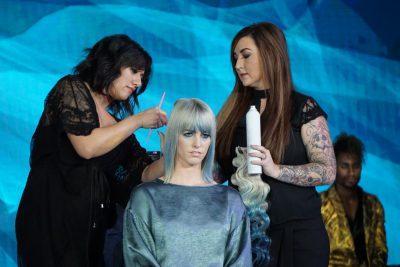 COMPETITIONS
Our students have a history of succeeding at national and international student competitions, including Wella's TrendVision, Sassoon Connection, and America's Beauty Show. Bellus Academy is honored to have award-winning educators who coach our students to success and inspire them to take advantage of these opportunities.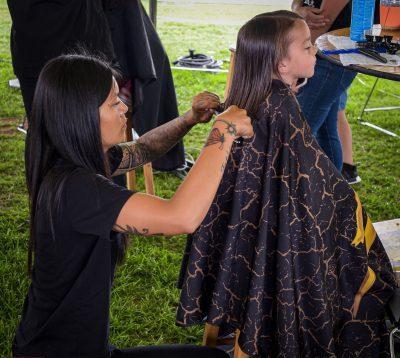 WE GIVE BACK!
Our schools take pride in using our technical skills to give back to the community. Our Student Design Team, comprising of exceptional students, regularly participates in unique events and outreach projects. We have had the privilege of volunteering with various communities such as the homeless, military, Fashion Week San Diego, and Habitat for Humanity. We also provide training for the Cut It Out program, which equips salon professionals with the skills to recognize signs of domestic abuse and provide referrals to the appropriate resources.