I Changed With Bellus: Erika Sommers
Here at Bellus Academy we are confident we help people of all different backgrounds change their lives. That's why we've decided to feature students and alumni who have made a shift in their futures and their lives as a whole.
We're excited to share the story of one of our talented Cosmetology 104 graduates. This is Erika Sommers, and she changed with Bellus.
Before and After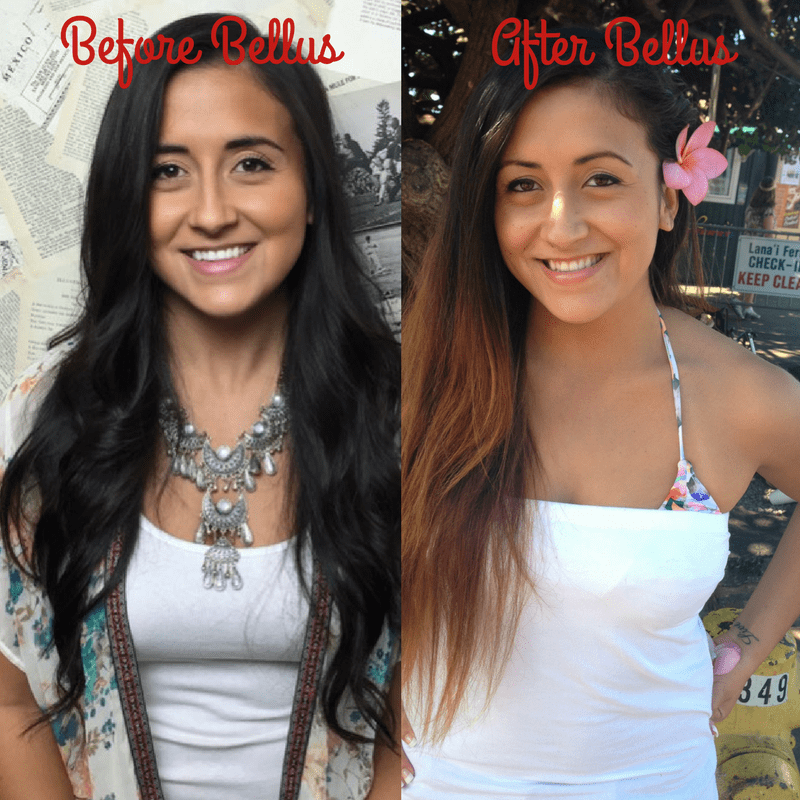 Q&A With Erika
Question:What profession did you have before Bellus?
Answer:Prior to attending Bellus I was working in my father's office as a Receptionist/office assistant. I was also attending community college part time taking general education classes.
Q:What made you change to the beauty industry?
A:What changed my direction to the beauty industry was that I wanted a career for myself. I wanted something long term and something I genuinely loved doing every day. I've always been a creative person, whether that be in makeup or hair, so taking that leap of faith and enrolling in beauty school was the best decision I've made.
Erika is one of our students who found herself in a career that she knew wasn't right. Many of our students come to us looking to pursue a lifelong dream, and we can't wait to help them achieve it.
Q:Why did you choose Bellus?
A:I chose Bellus not only because it was the first and only beauty school I needed to tour, but I was also taken back by how beautiful the school was. The education it provided was top level, and I knew immediately it was the right fit for me.
Q:What's your favorite part of your new profession?
A:My favorite part of this new profession is the feeling of excitement and eagerness to go to work. It's the best creative outlet for me to also make other people feel great about themselves. I also love connecting with new people on a regular basis.
Q:Who inspires you?
A:When I think about this question not one specific person comes to mind. I am constantly inspired by the team of designers that I am lucky enough to work with. Seeing the amazing artistry they create continues to keep me motivated and inspired!
We hope that all of our student feel just as inspired by artists around them. One of the amazing things about the beauty industry is the community. The industry is filled with people who are like-minded and supportive of each other.
Q:What are your career/future goals?
A:I couldn't be happier with where I am right now in my life, I can only hope to continue to grow and learn from amazing artists and contribute to my salon team! As far as my future goals, I hope to someday become a mentor to designers who are new to the industry and our salon. I do also hope to someday own a house of my own in the San Diego area.
Q:What do you think life would have been like for you now if you didn't start at Bellus?
A:If I did not attend Bellus Academy, I do believe I would most likely still be working in a stagnant office with no direction or path. I couldn't be happier with the career I chose.
Thank You, Erika
We want to thank Erika for sharing her story with current students, potential students and those who haven't made the leap to enrolling in beauty school. We hope that Erika's story shows you just how great an education in cosmetology can be. Erika changed her life with Bellus.
You Could Be Next
Ready to be a Bellus Academy student? Check out our programs, and contact us for more information on how to get started. It's your time to change.
Read another inspiring story about another student who changed with Bellus.