Bellus Changes Lives Scholarship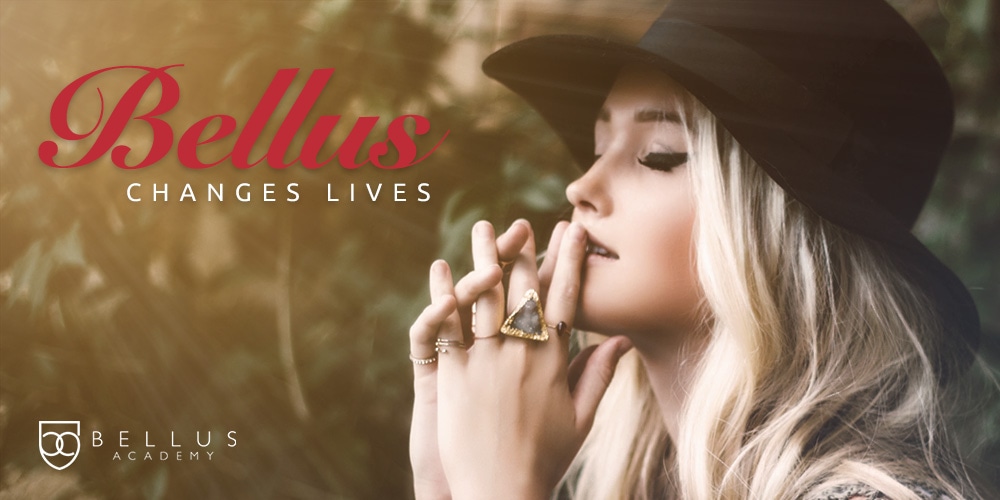 At Bellus, we believe beauty has the power to change lives. Whether it's building self-confidence in our students, impacting communities by producing skilled workers or just adding beauty to the world through art, we want to find students who also believe in the power of beauty.
Because funding can be the biggest hurdle prospective students have, we're offering the Bellus Changes Lives Scholarship for fall and winter start dates.
About the Scholarship
You can apply for this scholarship now until August 2nd, 2016. Interested students must enroll for a Bellus Academy class start date occurring between August and December of 2016.
In order to have to your application considered for funding, you must have a high school diploma or GED, and submit the scholarship application prior to being accepted and enrolling in courses.
To apply, submit an application with a 200-500 word essay that addresses how a beauty and wellness career has changed your life.
Cosmetology students (1,500 hours)  will be awarded up to $1,500 in scholarship funding.
Cosmetology 102 students (1,650 hours) will be awarded up to $2,000 in scholarship funding.
Esthetics students (1,000 hours) will be awarded up t0 $1,000 in scholarship funding.
Esthetics 102 students (1,150 hours) will be awarded up to $1,500 in scholarship funding.
Massage Therapy students will be awarded up to $750 in scholarship funding.
If you have any questions, drop by or call the location nearest you to speak with a Bellus representative. We're here to help you!
About Bellus Academy
Bellus Academy was awarded the title of the #1 Beauty School in America by Intercoiffure, and maintains partnerships with Wella, Sebastian and many more.
With a variety of course options, students can choose to pursue a career in cosmetology, esthetics, massage, or as an instructor of those fields of study.
Bellus Academy strives to be a resource for our students, we offer comprehensive instruction from licensed professionals who have spent years building their name in the industry.
Bellus Academy students also have the benefit of our close tie with the Beauty Changes Lives Foundation, which is dedicated to helping advance the academic pursuits of beauty professionals across the nation. Our proud owner, and all-around mentor extraordinaire is also the President and a founding member of Beauty Changes Lives.
If you're interested in a career in the beauty industry, take a look at these 12 reasons to choose Bellus Academy for your education!
Call the location nearest you to schedule an appointment with an admissions representative, or to schedule a service in our student-salon!