Bellus Feature: U.S. Marine veteran, salon owner & advocate for the planet
U.S. Marine veteran, salon owner, advocate for the planet . . . these are just a few of the roles Bellus Academy alum Justine Werline treasures. But at the end of the day, Justine considers herself a change agent. And while she enjoys transforming clients in the salon chair, Justine says the biggest transformation is how beauty changed her – making her a kinder, more hopeful and generous person.
Below, she talks about transitioning from the Marines to salon owner, and why enrolling at Bellus Academy scared the heck out of her!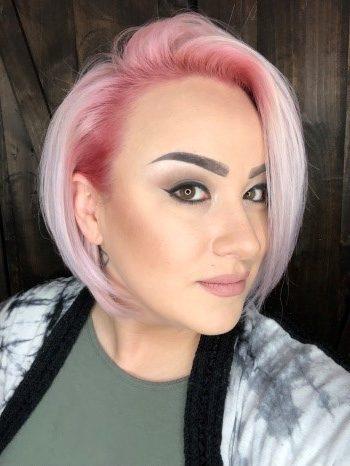 What gave you the courage and the confidence to make a radical career leap – from the military to beauty?
My hairdresser set me on the path to a career in hairstyling, and Bellus Academy helped launch a new direction for my life. Although I loved having my grandma teach me pin-up hairstyles, I never dreamed I would be a hairstylist. Taking photos of hair was my hobby. My hairdresser looked at the photos and said, "You've got to go to beauty school." And my response was, "But I work with dudes and hang out with Marines all day! I won't be well received in a very feminine community." Still, the GI bill meant I could afford to consider beauty as a path and I started checking out beauty schools.
What intimidated you about enrolling in beauty school?
This may sound crazy, but Bellus Academy scared the heck out of me! I'd heard the school referred to as the "Harvard" of beauty schools. I'd checked out other schools and the atmosphere was light, fun and playful. But there was so much structure and discipline at Bellus Academy – and this perspective comes from a former Marine! I saw how Bellus educators and students took the career seriously. Just as the Marine Corps had high expectations, Bellus Academy's educators set high expectations for the work students did in the salon. At Bellus, I learned technique and art, but also how to present myself when working with clients.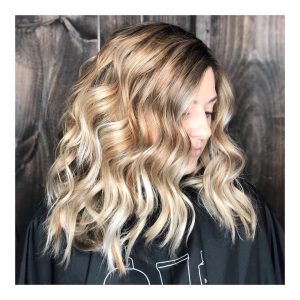 How did choosing beauty change your life?
When I enrolled at Bellus Academy, I was struggling with PTSD and I felt angry and defiant. Bellus Academy taught me to be a kinder person. In so many ways, beauty school changed my life. I graduated beauty school wanting to go out and make the world more beautiful.
What is your career like today?
I've had so many doors open up. I worked at two New York Fashion Week events, and discovered fashion shows just don't represent my core values. I want to help the single mom with three kids feel like a woman. I want to look at my client in the mirror and see the world through her eyes. And I get to do that in my salon, Salon XIII.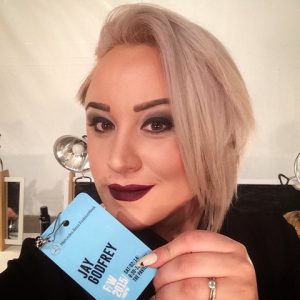 Can you describe your life as an entrepreneur?
My husband's job recently brought us from California to Delaware. I'm learning that different parts of the country market and approach business differently – it's a slower path here, but I've already built my client list to nearly 200. As a business owner, I get to live my values. My salon has an organic, completely sustainable garden in the back and I'm so excited that we've already become Green Circle certified – meaning that 85 to 95% of salon waste is either recycled or repurposed and none of it ends up in waterways or landfills! Clients love to hear about how products affect the planet and how the choices we make impact the world and our future.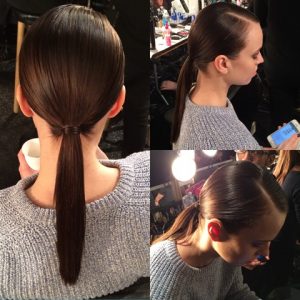 What are your goals for the future?
I'm making plans for a 100% sustainable salon constructed of shipping containers. Nature is all we have and we must protect her. It's great being able to blend my passion with my profession.
What 3 pieces of advice would you give someone just beginning her career?
Say yes to every opportunity. Look at every failure as a teachable moment. Stay true to your values.
Follow Justine on Instagram at @Justinewerline