Building a Beauty Career on a Schedule That Works
Starting a career you're passionate about shouldn't be a struggle. It's hard enough to attend school with obligations to family and friends, and when you factor in your current job, the last thing you need is an education program that wreaks havoc on your lifestyle.
But Bellus Academy knows that your time is valuable, so we make learning easy. At each of our campuses in California and Kansas, we provide our students with an optimal beauty career schedule, which makes it easier to study while maintaining their social and work life. Here's a look at how you can benefit from the flexibility we offer in our selection of robust programs, which will prepare you for a rewarding occupation in the beauty industry.
Finding a Balance
Getting a great education entails finding time to focus and learn, both inside and outside of the classroom. That's why Bellus Academy has altered our lineup of courses to meet the needs of our students. While our previous class schedules ran from Tuesdays through Saturdays like many other beauty schools, we have adjusted to fit the standard Monday to Friday class schedule that the majority of colleges offer.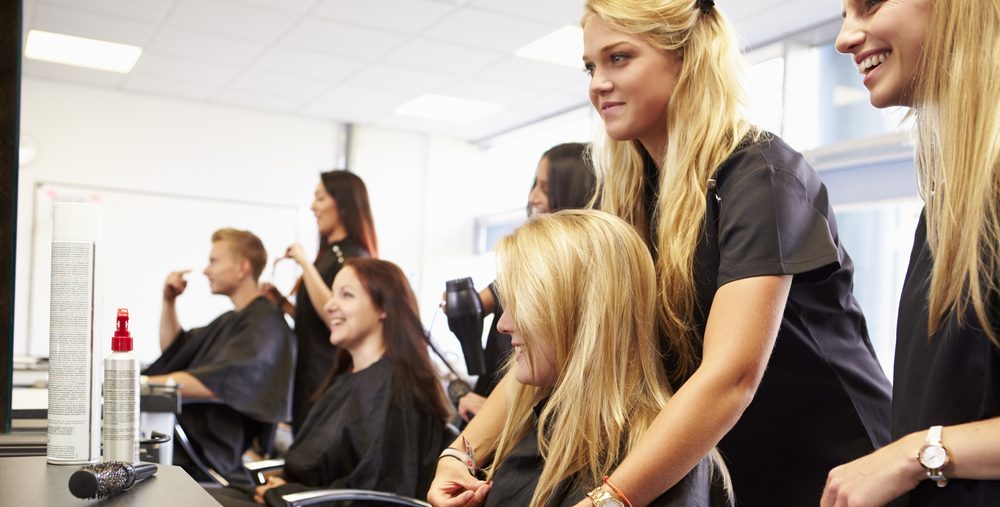 This type of schedule allows our students to maintain balance between their studies and the rest of their lives. Whether you work part-time during the week, full-time on weekends, or just want to have free time to spend with your loved ones, you'll be able to find a course schedule that lets you learn the skills necessary to landing your dream job. Our programs include training for the following beauty fields:
Barbering
Cosmetology
Barber/cosmetology
Esthetics
Make-up artistry
Massage therapy
Nail technology
Spa nails
Day and Night Options
We know that not everyone is a morning person and that many of our prospective and current students work unconventional hours. For instance, if you're closing at work and not getting home until after midnight, the thought of waking up early for classes may motivate you to skip class – or postpone your education altogether.
While most of our class programs are designed with morning and afternoon courses, we also offer a night schedule for select programs. This is an ideal option for those with overnight jobs, mid-day commitments, and other stipulations that make attending class during the day difficult. But whether you register for daytime or nighttime courses, you'll receive all of the same detailed information, be able to practice with proven techniques, and take advantage of our valuable resources.
Convenient Mobile App
No matter what your beauty career schedule is like at Bellus Academy, we also provide our students with the ability to use our state-of-the-art mobile app. This gives you access to academics, attendance records, and job postings 24/7, as well as allows you to connect with your instructors. Plus, our cosmetology and barbering students can utilize Pivot Point's LAB through the app, which takes beauty education even further into the digital age.
Apply at Bellus Academy
At Bellus Academy, our staff is here to help you every step of the way. Whether you've got questions about the enrollment process, want to learn more about our programs, or are interested in financial assistance, the friendly team at each of our campuses is standing by to provide answers. When you're ready to start your new career, apply online. If you have any further questions about our beauty career schedules or programs, contact us today.