I Changed With Bellus: Brittany Zapata
Our students' success stories are stories that we keep telling. We love nothing more than seeing our students shine (before and after graduation). Many of our students graduate and pursue a dream career that they never before thought possible. Bellus Academy changes lives.
This is Brittany Zapata, and she changed with Bellus.
After Bellus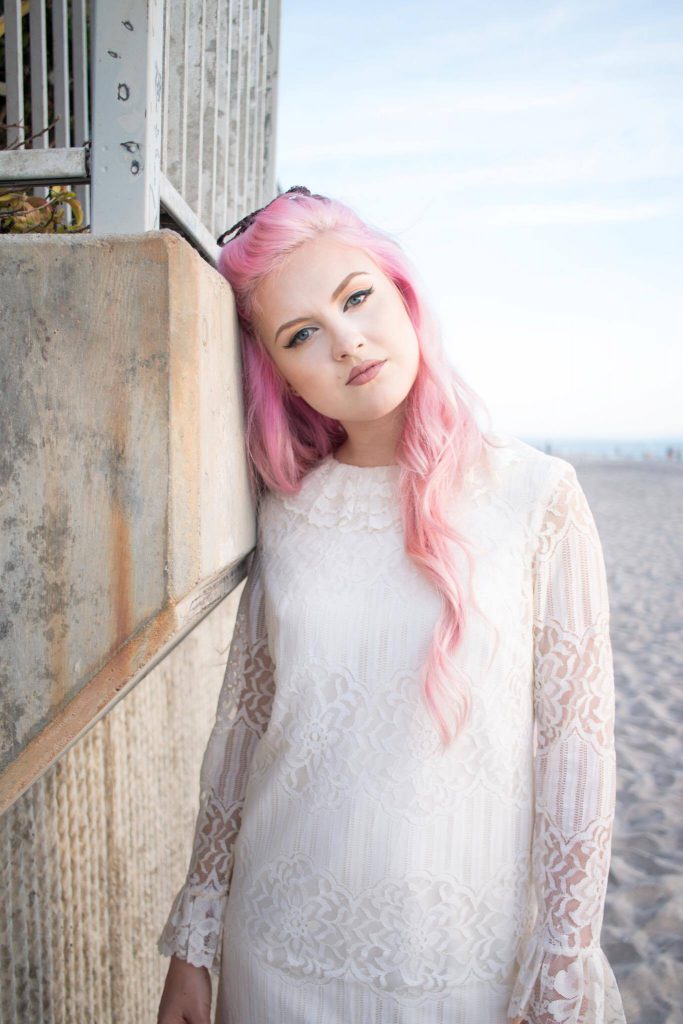 Q&A With Brittany
Brittany is one of our Cosmetology graduates who is also going back to school to attain her barbering license. This is our Q&A with Brittany.
Question: What profession did you have before Bellus?
Answer: Before Bellus I was a photographer for a photography company.
Q: What made you change to the beauty industry?
A: I've always had an interest in the beauty industry. Both of my grandmas were hairdressers, and many of my cousins followed down that path as well. I was playing with doll heads' hair at a very young age. I went to college and had a full time job first, but ultimately I've always known that I wanted to do hair.
Like many other beauty professionals, Brittany was "born for this industry". We love enrolling students like Brittany because we know that she is looking toward the future and asking how Bellus can help her get there.
Q: Why did you choose Bellus?
A: I chose Bellus after touring several cosmetology schools. Bellus exceeded all of my expectations and went far above and beyond the curriculums at the other schools. It also had an amazing reputation and wonderful staff. I felt welcome from the moment I stepped through the door.
Q: What's your favorite part of your new profession?
A: My favorite part of my new profession is getting to give back to the community and see the instant confidence boost I can give people. I have done several events where we gave free haircuts to the homeless and [I saw] how much a simple haircut meant to people.
Q: What's your favorite part of the beauty industry?
A: I like that the beauty industry is a really versatile industry and that it has so many avenues you can take. You don't have to do hair or make up to have a career in this industry. You can get into education or become a brand rep or get into the business side of things. It's a booming industry with endless possibilities.
Q: Who inspires you?
A: My dad inspires me. He is the hardest worker I know, and he never stops learning. He really taught me to value education, and he's shown me that no matter how good you are at something there will always be ways to improve and better yourself.
Q: What are you career/future goals?
A: I am currently a licensed cosmetologist and I am going back to school to get my barbering license as well. I'd like to start out as an assistant at a high-end salon where I can further my education. I'd like to work my way up to being a full time stylist, eventually I'd love to own my own salon.
Q: What would your life had been like if you didn't go to Bellus?
A: My life would be very different if I hadn't gone to Bellus. Going to cosmetology school has instilled a confidence in me that I didn't know I could have. I have become confident in my abilities as a hairdresser and really grown up as a person. It was a lot of work and became frustrating at times, but it was more than worth it. Bellus also brought some truly incredible people into my life and provided me with lifelong friendships that I'll forever be grateful for. If I hadn't gone to Bellus I would still be waking up at 4am to go to a job where there was almost no growth potential and everything felt monotonous. Now I'm optimistic and excited for the future and truly enjoy the career path I've chosen.
Thank you, Brittany
We want to thank Brittany for sharing the story of her journey with Bellus. We are proud to help change lives, and we hope the world for Brittany. Brittany Zapata changed her life with Bellus Academy.
Change Your Life!
Bellus Academy can help you design and pursue your future! Contact us today to find out how!
Read another inspiring story about another student who changed with Bellus.