NYC Editorial Shoots and NYFW with Belllus Alum Kathryn Houser!
A 2018 graduate of Bellus Academy, Kathryn's hairstyling talents have led to high profile assignments on the West and East coast, including assisting at New York Fashion Week, Editorial Photoshoots and assisting some of the most elite hairstylists.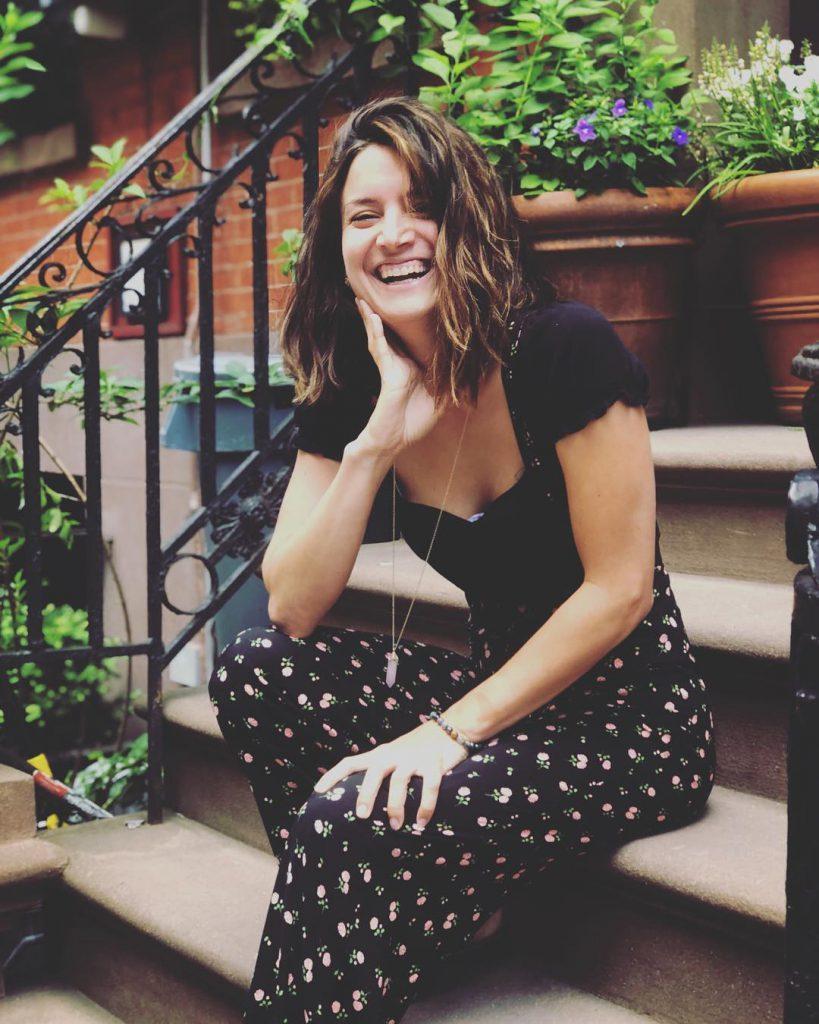 Can you please describe your career today?
Since graduating beauty school I've worked assisting behind the chair at Spoke & Weal Salon in Manhattan. However, I love the art and fashion industry that led me to a freelance career. After moving back home to New York, I started networking and got to know some of the lead stylists working behind the scenes. For example, I've supported lead stylists at a Michael Kors Spring 2019 Presentation, Desigual Fall 2019 Collection Photoshoot, Hayley Paige Bridal 2019 Collection photoshoot, Amsale Bridal Show, as well as learning advanced color techniques at Spoke and Weal from Christine Thompson and advanced styling techniques from Jon Reyman.
What were you doing before you enrolled at Bellus Academy?
I worked in the restaurant business for about 10 years, but I'd always been an artist. After graduating high school, I initially went to beauty school for esthetics, and worked at Red Door spas. But I'm really in love with art, so I decided to go to school for make-up artistry. And once I started school, I fell in love with the hair side of the business!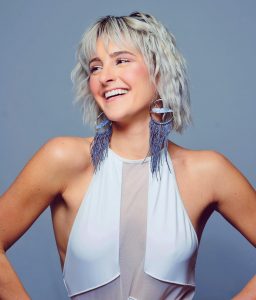 What gave you the courage and confidence to enroll in beauty?
There was a brief period of time where I was a door to door sales woman. That gave me the confidence to do anything I set my mind to. I just felt like if I can do a job like that I can do anything and make a lot of money. But I wanted to do something more gratifying and expressive. Growing up, I always dreamed of working in the fashion industry and I had an amazing passion for art. Beauty lets me do both.
What surprised you about beauty school?
I've always been a very determined and goal-oriented person, so I was there with a singular focus – to get licensed. While I selected Bellus Academy for make-up, I found out I loved doing hair.
Who are some mentors who have guided your career?
Hairstylists and salon owners on both coasts. Right after I graduated beauty school, I assistedJesse German at Martinez Samuel Salón for a Keratin Complex beauty editor event. His energy was exciting and inspiring early on. Upon moving back to New York, I did a lot of networking. Christine Thompson and Jon Reyman of Spoke and Weal were just incredible teachers and I was able to really gain some base knowledge of my craft. Assisting, Ashley Rubell, and Jackie Seabrooke on location for NYFW, they were able to teach me some awesome tricks on the spot and really was able to hone in on skills, their freelance careers are so inspiring that I decided to quit the salon and stick to freelance.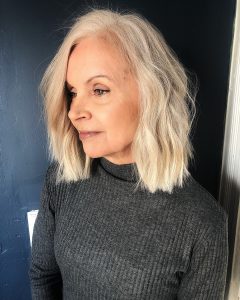 What advice do you offer young hairstylists beginning their careers?
If you want something, the only person who can stand in your way of achieving it is you. Use the tools and knowledge you acquire in school and experience. Be confident but stay humble and go at it with everything you have. If you wait until the "right time" you'll never achieve your goal.
How do you stay inspired in your craft?
I'm always looking for ways to practice art and I surround myself with other artists. I'm from Atlantic City; an area that has seen some hard times. I banded with a group of artists recently to repaint an 80' wide mural for the city. I love practicing fine art and learning from other
artists. It's important to find your tribe and people that share your passion, you'll never run out of inspiration.
What are your future goals?
I love the flexibility of doing freelance work. Not only can I make money, but I can choose the kind of work I want to do. Looking to the future, I want to build a business that blends artwork and beauty. I'm obsessed with healthy hair and envision an art studio and salon that lets me blend art with the beauty of healthy hair.
To follow Kathryn on her journey find her on instagram @kathouser !