Talking Clippers and Community with Bellus Alum Alex Rostamijam
Building community through the power of clippers. Bellus Academy barbering alum Alex Rostamijam enjoys the interesting conversations and people he interacts with every day as a barber. Below, the former marketing professional and travel enthusiast shares how barbering helps him connect his craft with community.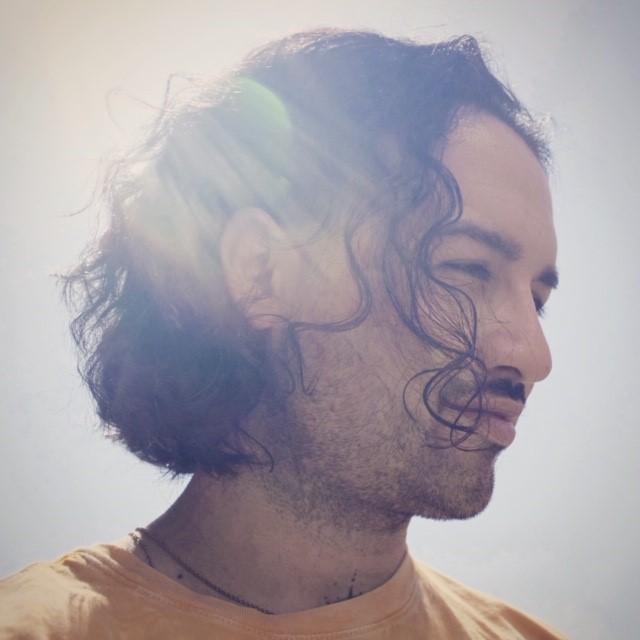 When did you enroll at Bellus Academy?
I started attending night school in January 2017. Working in marketing after college, I found out the corporate world just wasn't for me. I travelled and thought about what I wanted to do next.
When did you find the courage and confidence to enroll in barbering school?
My cousin introduced me to an educator who became my mentor. I asked him a ton of questions and quickly saw that my success would be limited only by how much effort I want to put into my craft.
What were some milestone moments for you?
I won the "Student of the Month" award at Bellus Academy a few times and it was nice to start getting my confidence up while still in school.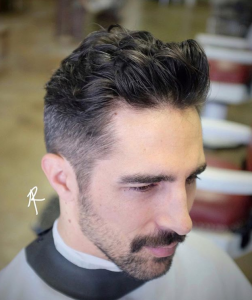 What surprised you about barbering school?
It was fun! I ended up making some good friends. The classes were small and I enjoyed getting to learn from and with some really interesting people.
What is a myth about working as a barber?
There is a perception you can't make a lot of money. But you can make as much as you want – it depends on how much you want the rewards.
Who are some of your mentors?
Manny San Martin who oversees Bellus Academy's barbering program and Anthony Roccoforte, owner of Bay View Barbershop where I work are both mentors.
What is your go-to social media site for inspiration?
Instagram!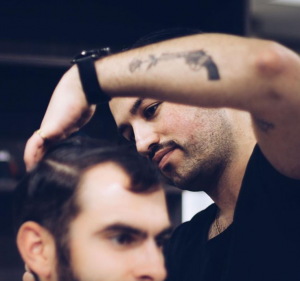 Where you see yourself in the next five years?
I am excited about the doors that will open as I travel and cut hair.
What advice do you have for someone who wants to go to barbering school?
Take your time and learn about schools. Commit to getting an education. Get your license and enjoy the ride!
For barbering inspo, follow Alex on Social Media at @Alex.Rosta