Lash and Hair Extensions: Now Part of Our Cosmo Program
We've Kicked It Up a Notch
There's nothing basic about our cosmetology program. We've custom designed it to give you advanced skills to be competitive in the industry once you graduate. From balayage color to hair cutting, our curriculum focuses extensively on hair trends and services to get you ready for the salon.
And now, we've added eyelash and hair extension training to this program.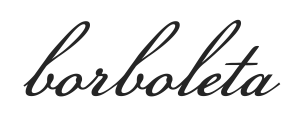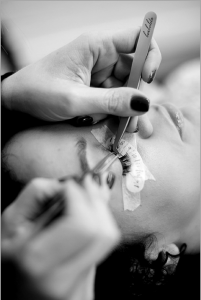 As a well-respected luxury brand within the beauty industry, Bellus Academy has partnered with Borboleta to bring our students quality education with a phenomenal product. All of our educators teaching this portion of the program are Lash Artist certified by Borboleta.
Once you, the student, completes eyelash training within our Cosmetology program, you'll receive your own certificate from Bellus saying that you've completed the lash extension course. This is a separate certificate from the Cosmetology program diploma that you'll receive. (We all love extra credentials we can hang on our wall and put on our resume!)
Why this is BIG news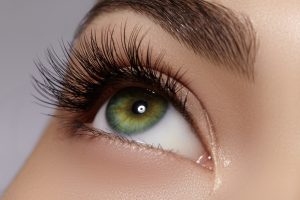 It's no secret that eyelash extensions are a growing trend and one of the hottest services in the salon and spa world. It's a luxurious process and there's no other school in the area giving students in a basic cosmetology program this kind of training.
It's also big news because of the cost. We're able to offer this training within our program without charging you an extra couple thousand dollars — like many other places do. This is a program that licensed individuals are having to go back to school to take … and you won't have to.
Because clients are charged a premium for the service, that's more potential for you to increase your income. Most places charge between $150 – $300 for a full set, with refills needed every few weeks. (Serious income potential for those who are certified in performing this service!)
What's in the Eyelash Kit?
Our student kits include a LOT of goodies, but our Borbeleta eyelash kit (which is included in our cosmetology kit) will now include: a manual, multi trays, adhesive, tweezers, tape, gel pads, jade stone and cover, pre-treatment, remover, lash wands, mircro swabs, lash bath, crystal lash palette, cleansing brushes, nano mister and clear sealant.
Why Hair Extensions?
Just like lash extensions, hair extensions are a popular trend. It's a great way to add volume and length to the hair without having to grow it out over time. We've included hair extensions as part of our basic cosmetology program so you can add another in-demand treatment to your skill set.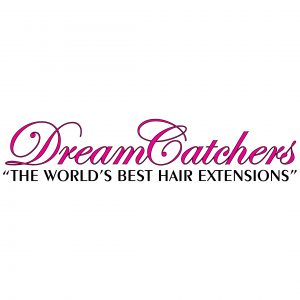 DreamCatchers Hair Extensions
We're thrilled to be working with DreamCatchers Hair Extensions at Bellus Academy. These hair extensions are known for their high-quality and lustrous shine. Made of 100% Remy hair, the extensions are long-lasting and silicone free. The hair's cuticles are intact and strands run from root to tip to create a natural look.
What You'll Learn
Bellus students will learn individual tip (I-tip) and tape in extensions. They'll learn in-depth theory on hair extensions, as well as how to install, maintain, and remove them. Additional instruction includes color matching, cutting, blending, and styling based on client preference.
What's in the Kit?
The kit has everything you'll need to train with hair extensions. This includes:
Suitcase
Leather holster
Crimper
Scissors
Razor
Threader
Tower of cylinders
Tape cleanser
Tape release
1 bundle of tape-ins
1 bundle of I-tips
Comb
Sectioning clips
Swatch ring
Full head of hair for extension for in class model
Need More Reasons to Choose Bellus?
INCLUDED IN YOUR TRAINING:
Practice on clients on our busy salon floor (you'll even have your OWN business cards)
Externship and job opportunities in top salons and resorts
Marketing and business classes
Assistance with job search, interviewing and state board prep
Financial Aid is available to those who qualify
Contact Bellus Academy
Want to start your future in cosmetology and eyelash extension training with Bellus Academy? We want to hear from you. Contact us today to learn more about enrolling in one of our programs!