Shelby Millizer
Shelby Millizer graduated February 2018 from our Esthetics 102 program in Manhattan, Kansas. This is her story.
Shelby Millizer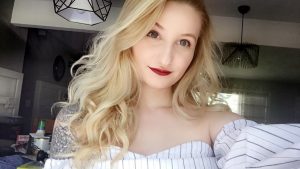 My experience at Bellus was amazing! The educators are simply the best!
Having multiple educators to show you different techniques and ways of doing things to where you understand is so helpful. The staff is so supportive and just want you to succeed in the industry. I truly feel confident in everything I've learned at Bellus to bring into a salon.
The team helps you find a job before graduating and I was super thankful! I'm currently working at Regis Salon and I'm so happy for the wonderful recommendations from the educators here.
The best decision I've made is coming to Bellus!