I Changed With Bellus: Alexis Rodriguez
At Bellus Academy, we want to change lives. Many of our students started their careers in jobs that they didn't love, and some started their beauty school journey immediately after high school. No matter where our students started, and no matter where our potential students are now, we want to help them make a change.
We want to give our current and past students a chance to share their stories about how Bellus changed their lives. This is Alexis Rodriguez, and she changed with Bellus.
Before and After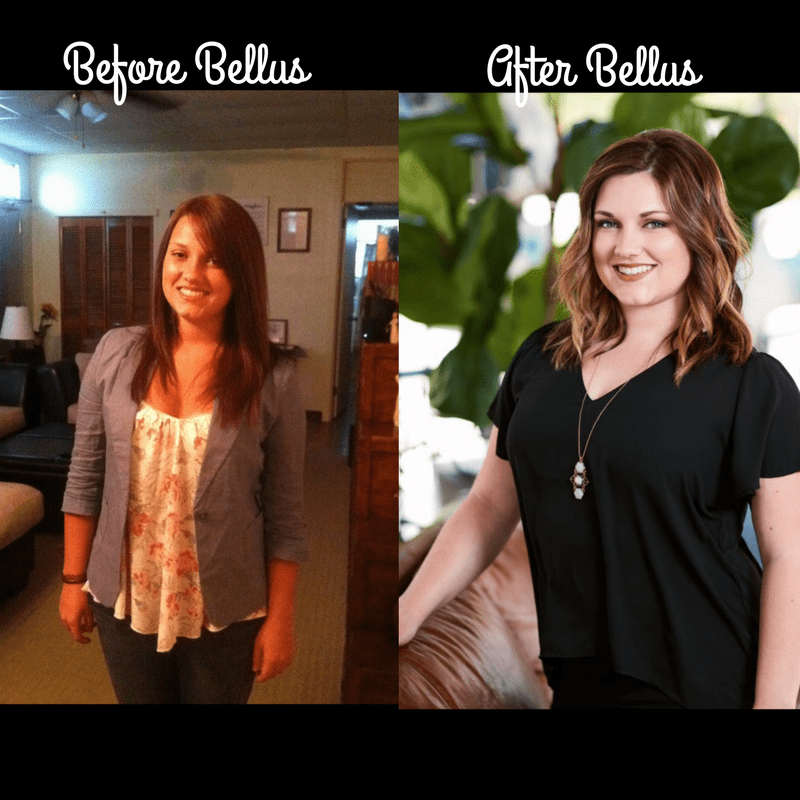 Q&A With Alexis
Alexis is one of our talented alumni from our Cosmetology 104 program. This is our interview with her:
Question: What profession did you have before Bellus?
Answer: I worked at a Cold Stone Creamery during high school and started at Bellus right after graduation.
Q: What made you change to the beauty industry?
A: I grew up with my mom doing hair, so I was always around it. I also was always doing my friends' makeup for cheer and dance, so it's just something that came naturally for me.
Q: Why did you choose Bellus?
A: My mom actually went to the massage and esthetics programs here, and I was able to get a feel from the school from that.
Alexis represents a section of our students who have family in the industry. She also is a part of a handful of students whose family members attended Bellus. We love to see Bellus alumni passing on their love for the beauty and wellness industries to generations after them.
Q: What's your favorite part of your new profession?
A: I love the creativity that you get with this career. No client is the same, and I never feel bored in this industry.
Q: Who inspires you?
A: In this industry Terri Cowan at Professional Salon Concepts is one of my main inspirations. She is so driven and passionate about this industry, it's infectious. . . I am also inspired by the girls I work with at EM Studio Salon. We have such an amazing team, and it's a great environment to be around every day.
Alexis is an inspiring salon professional who should serve as a role model for many of our current students. Alexis wishes to continue to grow as a cosmetologists, and that is something necessary for success in this industry. Way to go Alexis!
Q: What are your career/future goals?
A: I would love to become an educator for Davines. We got Davines when I was at Bellus, and I fell in love with the company.
Q: What do you think your life would have been like now if you hadn't started at Bellus?
A: I don't think I would have had as much passion driven into me off the bat, and that would have affected my goals as a stylist. Bellus holds us, and their educators, to a high standard, and without that stylists can get stuck being in one place. Bellus made sure to explain the importance of continuing education and having pride in what you do.
Thank You, Alexis
Thank you Alexis for sharing your story with us. We admire Alexis and her determination. We hope and wish nothing but the best for her. Alexis changed her life with Bellus.
Change Your Life With Bellus Academy
It's your time. Take charge of your future with Bellus. Check out our Cosmetology programs, offered both in California and Kansas, and contact us to find out how to get started!
Read another inspiring story of a student who changed with Bellus.