Breanne McNally
Breanne McNally Ready to Teach New Makeup Program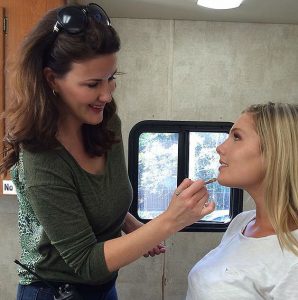 With the launch of Bellus Academy's new Master Make-up Artistry Program, the makeup team at Bellus became Make-up Designory (MUD) certified and are ready to lead a group of students into MUD's first-ever 602-hour program.
Breanne is an accomplished and effective makeup artist and hairstylist. Being both a  licensed cosmetologist and certified makeup artist, she has experience in all aspects of media: television, film, commercial, print, fashion, bridal and beyond.
With over a decade of experience, Breanne has earned the reputation of one of the preeminent makeup artists/hairstylists in New York and California. She is well versed and holds various certificates in spfx,  airbrush, hi-def and makeup artistry education.
Her long resume includes working on the sets of Sharknado 3, Anchorman 2, Dancing With the Stars, Veronica Mars and Teen Wolf on MTV.
Breanne is excited to educate future makeup artists at Bellus Academy!