Liliana Gonzalez
 Liliana Gonzalez Ready to Teach New Makeup Program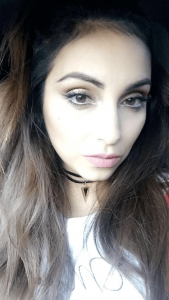 With the launch of Bellus Academy's new Master Make-up Artistry Program, the makeup team at Bellus became Make-up Designory (MUD) certified and are ready to lead a group of students into MUD's first-ever 602-hour program.
Lilliana is a Bellus alum and has experience working for AVEDA salons for six years as makeup artist and cosmetologist. She has a long resume of TV and film sets she's worked on, including working as a freelance make-up artist on Telenovela, MTV and commercials for Starbucks, Adidas and Kia.
Since 2012, she's worked with Comic Con San Diego as well as doing hair and makeup for Fashion Week San Diego, an event Bellus Academy proudly works with annually.
Lilliana has been a Bellus educator for the past three years and is excited to educate future makeup artists at Bellus Academy.