5 Hairstyles You Can Rock With Hair Extensions
Hair extensions are a huge trend right now that gives anyone the option to add volume and/or length to their hair. With extensions that can be taken out at any time like clip-ins to extensions that need to be moved up every so often like tape-ins and different kinds of wefts, there are endless options.
Choosing which kind of extensions to go with really depends on the looks and the level of maintenance you want. No matter what kind you have in your hair, everyone knows that the key to getting the perfect look with extensions is to make sure you hide them! Because of this, hairstyles can get tricky, but we want to help! Here are five styles that you can rock with any kind of hair extensions!
Beach Waves
Looking for a natural and effortless look? Beach waves are perfect for you and your hair extensions! This hairstyle is actually the original and most popular way to hide and blend your extensions. That's probably because of how easy the look is to achieve. You can create these gorgeous waves by wrapping your hair around a curling iron. Take some big pieces and some small pieces. The more imperfect and messy the curls, the better the beach waves. Wrap the ends of your hair around the curling iron but leave out about one to two inches of your hair to get even more of the natural waves. Once you're done, you'll have people thinking you've just come back from the beach!\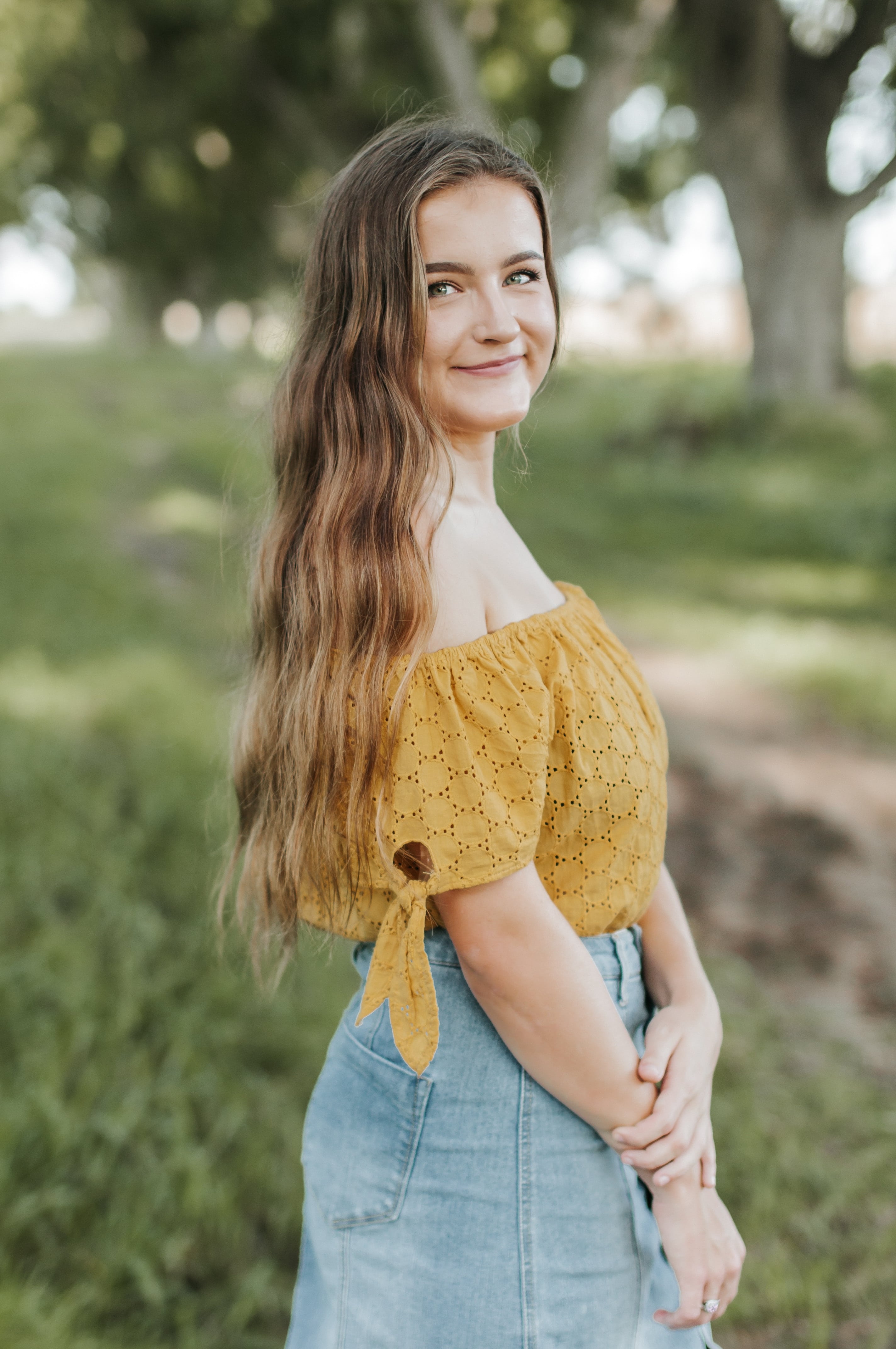 Low Pony
Whether you're going for a sleek or messy look, this hairstyle can be great with extensions. For a more professional or fancy look, go for a sleek pony by slicking back your hair with a comb using water or hairspray. To finish the look, you have the option to either curl or straighten the ponytail depending on the look you're going for. If you're running late or want a more relaxed look, go for a low, messy pony by simply grabbing your hair (and extensions) into a loose ponytail and securing it. Add a few curls to the ponytail where necessary and then grab some front pieces from each side and let them naturally fall to frame your face. This creates a messy look that's great for bad hair days or day four of unwashed hair. Use this hairstyle if you need to turn a not-so-great hair day into an amazing hair day!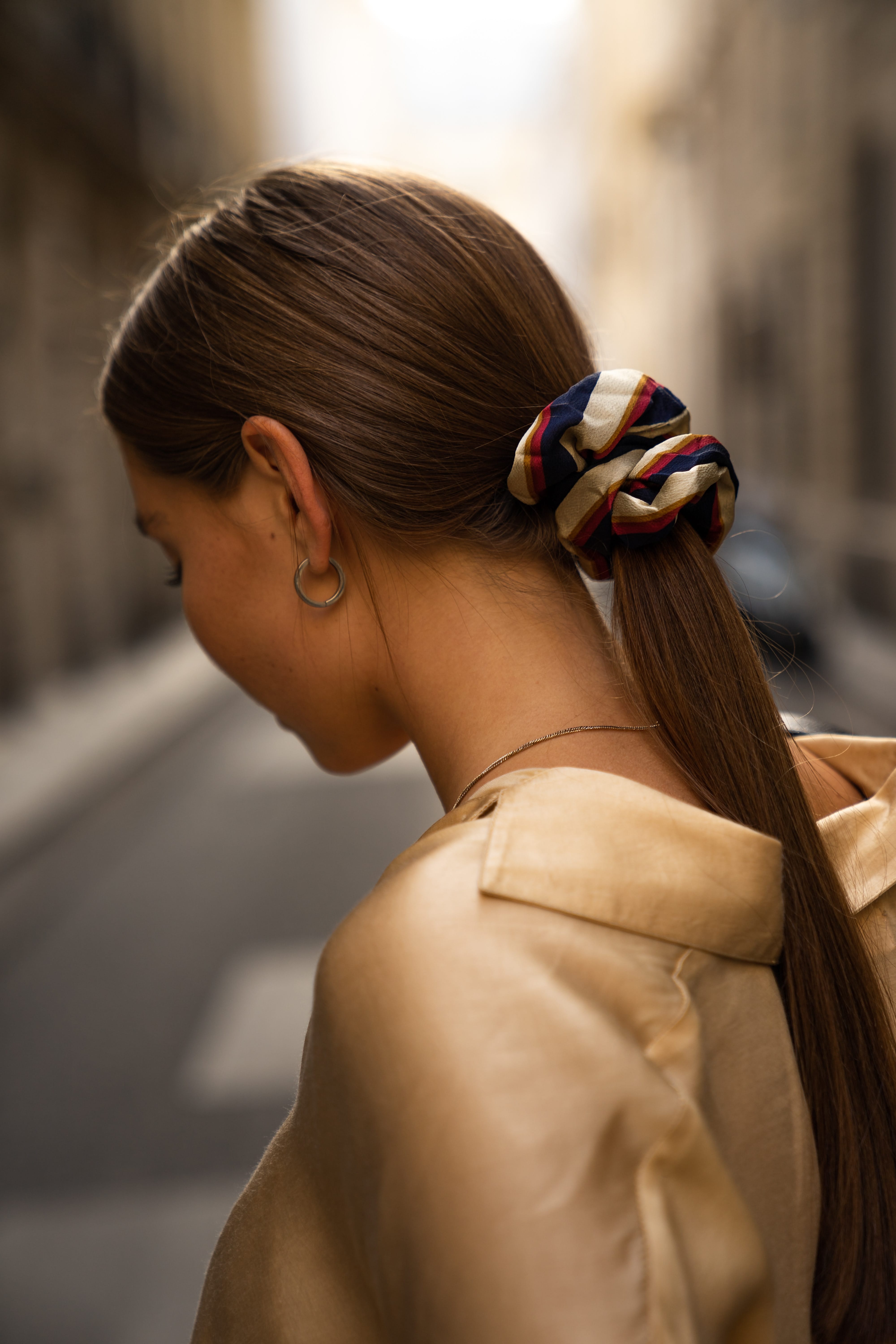 Braid
Whether it's a side braid or a fishtail, braids can be another go-to hairstyle to hide extensions. Although, there are a few things to keep in mind for doing braids. It's important to stick with one braid in your hair. Two braids mean that you will have to part your hair all the way down to your neck, making it pretty much impossible to hide extensions. Two braids aren't ideal, especially with extensions that can't be moved. Also, keep in mind that Dutch and French braids are achieved by grabbing pieces of your hair while braiding. Be really careful about how you pick up and place your hair when doing these braids. They can be extra tricky. For the best results, we suggest a regular braid or a fishtail braid if you want to get mermaid-like hair for those extra hot summer days.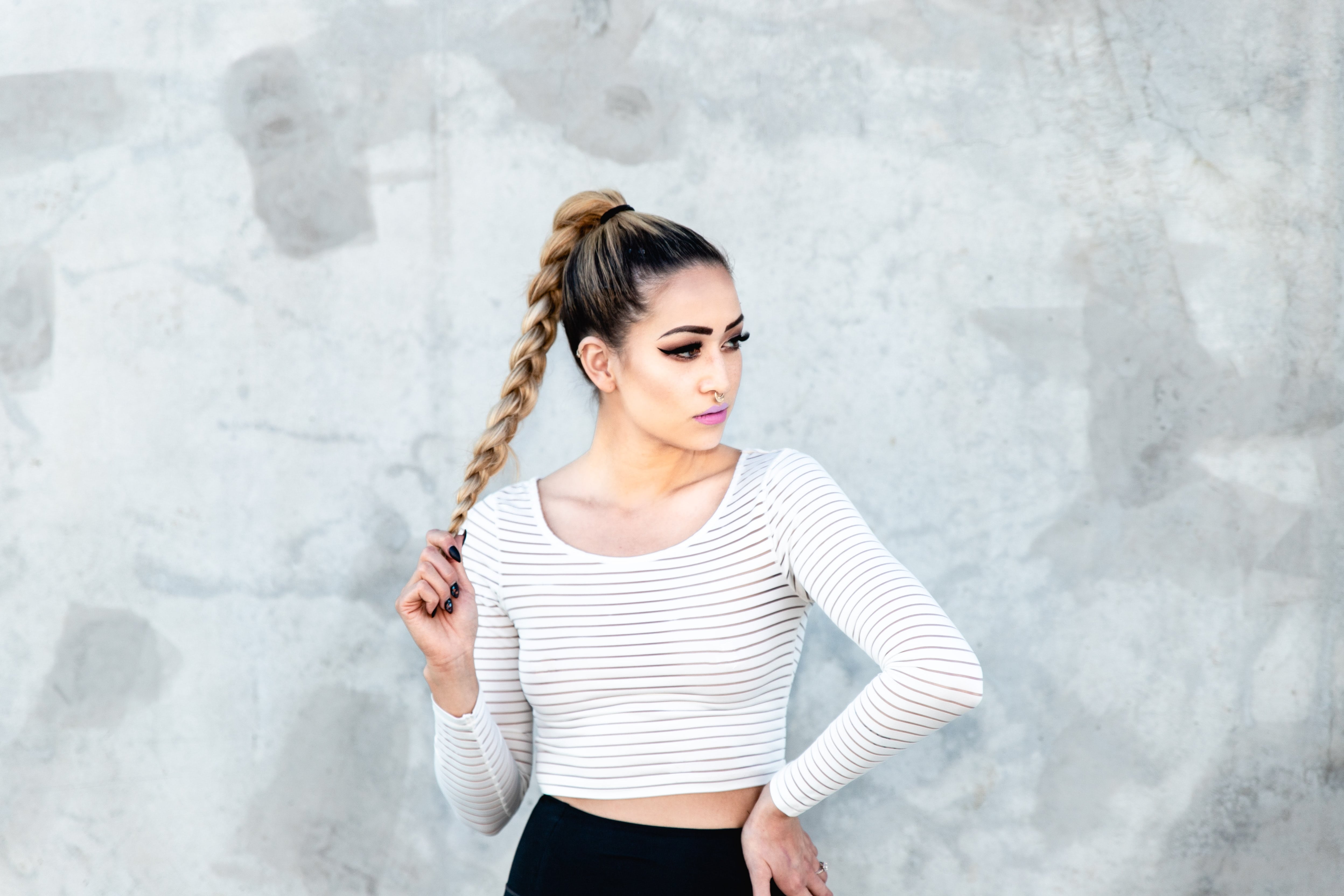 Half-Up Top Knot
This easy hairstyle adds a little more variation and fun to your hair extensions. The key to achieving a half-up top knot with hair extensions is to make sure you leave a layer of hair that covers your extensions. If not, when you pull your hair up for a top knot, your extensions will definitely show. To do a top-knot, put the desired hair into a ponytail with a little clear band. After this, put that hair in a messy bun and secure it with some bobby pins.
Something to consider with this hairstyle is that clip-in hair extensions can be the best option because you can move them where needed. Tape-ins and wefts can be a little more tricky but still doable. This hairstyle is versatile enough for a day out shopping or a date night!
Half-Up
Half-up hairstyles have been around for a while. Simply take the top section of your hair and pull it back. Like the half-up top knot, make sure you leave a layer of hair that covers your extensions. Some variations to this simple hairstyle are braiding the hair that you pulled back. You could also braid all of your hair or leave all of it straight. The half-up hairstyle is simple but can be very versatile for any activity.
Learn With Bellus
Are you interested in learning more about hair extensions? Have you given cosmetology as a career a thought? Bellus Academy now offers hair extension training in our cosmetology program! Contact us today to learn more about what our programs have to offer!
Want More Beauty Info? These Blogs:
2nd Day Hairstyles for Your Hair Type: Quiz
What Is Cosmetology?
What Do Cosmetologists Learn in Beauty School?